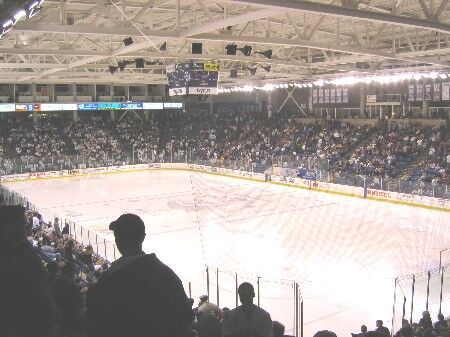 In 1995 the Whittemore Center, located on the campus of the University of New Hampshire, replaced Snively Arena as the home of the Wildcats. The arena seats 6,501 for hockey.
The building opened on November 10, 1995, as UNH beat defending national champion Boston University, 6-5 in overtime, on a goal by Tom Nolan.
Through the 2004-05 season, UNH has a 134-33-15 record at the Whittemore Center, including a 98-26-13 mark in Hockey East play.
The Whittemore Center hosted the 2002 Women's Frozen Four and the 2005 Women's Frozen Four.
Going to the Whit is one of the most electrifying games you'll see. From the begining to the end all UNH fans are into it and when 6,501 are making noise it gives those Wildcats a definate advantage