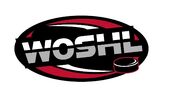 The Western Ontario Super Hockey League is a men's senior ice hockey league founded for the 2021-22 playing season. The league was in the planning stages since 2020.
In early April of 2021 the league announced the initial six teams. The Elora Rocks and Tillsonburg Thunder joined the league from the WOAA Senior AA Hockey League. New teams added to the league included the Alvinston Killer Bees, Langton Sr. Royals, Stratford Fighting Irish, and Strathroy Jets. Two more teams will be announced shortly after that for 2021-22. Upwards of 15 teams have shown interest in joining the league according to Jamie Petrie, WOSHL president and could be added to the league over the next several seasons.
On August 31, 2021 the Langton Sr. Royals announced that they would not be able to participate in the league's first season due to restrictions in place for facilities in Norfolk County.[1]
On April 18, 2022 the league announced the approval of two expansion teams for the 2022-23 season, the Delhi Flames and the Plattsville Lakers.[2]
Teams
Champions
References
Links