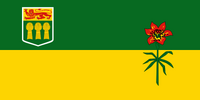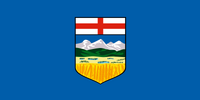 This was a senior hockey league based in Alberta & Saskatchewan. Its teams were eligible for the Allan Cup, It lasted for five seasons (1945-46 to 1949-50) It then changed its level to Major and became the Western Canada Major Hockey League for one season.
This league had a lot of success in the Allan Cup playoffs. Its champion always made it to the finals. Two teams won the Allan Cup.
- * Won Allan Cup.
In 1965 the Saskatchewan Senior Hockey League admitted teams from Edmonton and Calgary and renamed itself the Western Canada Senior Hockey League.
This new edition of the league lasted for three seasons before breaking into separate provincial leagues again.
The 1966-67 champion Calgary Spurs would win the Western Canada championship but would lose the Allan Cup Final.
Note: For the 1967-68 season, the league also included the Canadian National Hockey Team which was based in Winnipeg, Manitoba as well as the Finnish National Team and the United States Olympic hockey team but these teams played games in the other teams arenas and these games counted in the league standings for the three regular members of the league.
The new league's List of Champions
[
edit
|
edit source
]
The new league's List of Seasons
[
edit
|
edit source
]
Community content is available under
CC-BY-SA
unless otherwise noted.