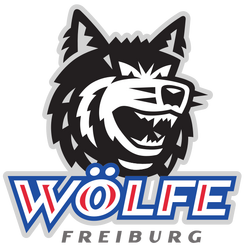 Wölfe Freiburg is a professional team in Freiburg im Breisgau, Germany. It now plays in the Oberliga.
The team was formed as EHC Freiburg in 1974. The team won the Deutsche Eishockey Liga (DEL) championship in 199, 1995, and 2003. The team was relegated from the DEL in 2004 and also changed its name to the Wölfe Freiburg. In 2007 the team was relegated to the Oberliga, where it now plays.
The team plays its home games at Franz Siegel Stadion.