I'm a researcher working on a television show for Leafs Nation Network in Toronto.  We'd like to incorporate this image found on the Fandom website. Unfortunatley a CC by SA clearance does not work for us.  Is there someone I can contact for permission and a higher resolution of the document please? http://icehockey.wikia.com/wiki/File:67-68NHLOctober.jpg 
Thanks
Dopeylucas5 (talk) 19:17, March 14, 2018 (UTC)Laura Lucas
laura@alibientertainment.ca
Sackville
Can you take a look at the pages Sackville and Sackville, Nova Scotia. The Sackville, Nova Scotia page redirects to Sackville, New Brunswick. I think an administrator has to unlink the pages. Thanks.
Dtalbot (talk) 10:00, November 22, 2014 (UTC)
An apology... Four years in the making
Hello there.
This has in all likelihood been a long time coming, but since I only recently jogged my memory on your site, it was put off until now. I would like to sincerely apologize for my actions on here all those years ago - I've come to realize they were uncalled for at worst and unhelpful at best. But instead of just proffering a rudimentary "I'm sorry" apology and leaving it that, I am going to delve a little deeper and address many of the issues that led to the continual acrimony and my intractability
When I joined the website back in 2010, I was a novice who had only recently become acquainted with the wonderful world of hockey research. I spent many hours in the months leading up to my registration researching the sport around the world. However, I also went about the process hastily - you could say I was almost blinded by excitement - and thus much of my early work (including those "country profiles"; which have since been overhauled elsewhere) was incomplete or riddled with typos and other errors.
And that's another thing, with the desire I had to work and move with such fervent zeal, I was intransigent about receiving advice to assist in ameliorating many of the mistakes I was making. So instead of heeding and noting it (even if I still feel it was doled out a tad too firmly), I mostly disregarded it and went about my editing much as I had before. I also realize now that the mass copying from Wikipedia (especially considering the articles were ill-formatted as I was incorrectly removing "all" internal links after initially linking "back" to WP incorrectly), and the constant stream of other short, poorly-constructed articles I spewed out, were not conducive to improving the project.
As time wore on, I came to acquire adminship on several other Wikia projects with relative ease, as they were small wikis which had little in the way of administration crews. Thus, this planted a problematic seed in my head - I wanted to become an admin on the IHW also, even though, looking back on it, I was clearly ill-qualified for the position considering all my failings. I also exacerbated matters by not simply accepting the "no" verdict, and I perpetually campaigned for an alteration to it, in a most bothersome and disagreeable manner, while failing to abide by the "actions speak louder than words" principle in the first place. I am sorry for that also.
By the summer of 2011, I had left the wiki, deciding a fresh start elsewhere would be beneficial. I began to edit voraciously on Wikipedia, and having become more seasoned and experienced at both the research and the editing game, I managed to avoid many of the mistakes I made on IHW and was also successful in avoiding disputes with other editors. I have gone on to make over 8,000 edits ( https://en.wikipedia.org/wiki/Special:Contributions/Hockeyben ) on WP while maintaining a clean block log. If anything, I hope that proves that I'm not out to make trouble and take researching seriously.
Now regarding the Derek Krestanovich page that led to my one year ban. I was truthfully shocked when I learned I'd been blocked, as I hadn't made any significant edits in months, and was even more puzzled when I discovered the reason behind it, as I had no recollection of creating the article and certainly didn't intentionally sabotage it. So I looked into past revision on Wikipedia, and found I had erroneously copied a vandalized form of the page. Here's a diff for proof: https://en.wikipedia.org/w/index.php?title=Derek_Krestanovich&oldid=325564177 Now it was still my fault for failing to ensure the veracity of the information when I copied the page, and I understand why it was perceived as intentional deceit and was the "last straw" given all the previous issues I'd caused, but I assure you it was not planned or intended.
I also noted that a new wiki I created, originally entitled "Ice Hockey Wiki", was the subject of past discussions on here. The site no longer exists, but has been re-vamped as the International Hockey Wiki ( http://internationalhockey.wikia.com/wiki/Special:WikiActivity ). I have spent countless hours working on the wiki, and it contains a plethora of rare information not found anywhere else online, but it is in no way intended to compete or infringe upon the Ice Hockey Wiki, as its primary focus is on European, Asian, and worldwide competitions, with nearly all the data being derived from Wikipedia or my personal efforts. I also hope this once again shows my dedication to careful and meticulous research, unlike in the past.
I am addressing and sending this message to DMighton, Fanofpucks, and Yannzgob - as you were the three admins on the wiki and those whom I corresponded with most often, and who I feel are most deserving of receiving my apologies and hearing my penitence, though I also extend them to HockeyAl, Ilamb94, and the wiki as a whole. I have no intention of returning to the project on any significant level, as I am busy both with my other research endeavors and real life, but I hope to have the chance to atone for some of my past editing follies (such as by upgrading the country pages) and make the odd constructive edit when time and motivation are sufficient.
If you desire further answers, have more questions, or require any additional clarification, please let me know. I wish you a Happy Holiday season.
Regards,
--Hockeyben (talk - contribs) 18:23, December 27, 2014 (UTC)
Bob Gray, likely, will look further into it when I have time. HockeyAl
Hi Could you please remove the duplicate photo listed below? http://icehockey.wikia.com/wiki/File:Schreiber_north_Stars_logo_tshirt.jpg Thanks. 70.72.186.191 04:50, January 31, 2015 (UTC)
Thank you
Thank you very much! Although I have been unavailable for personal reasons, I am ready to commit time again to the site. In my talk page, I noticed you had asked me about Kelly McCrimmon. I was not sure if that had been taken care of.
There were also some names of former women's ice hockey players in my talk page. If you need me to create pages or expand them, I can certainly work on it. Glad to be back! Mark Staffieri (talk) 14:41, February 24, 2015 (UTC)
Hello Fanofpucks,
I am in awe of your collection of ice hockey photos. 
For the last week or so I have been researching the Tropical Hockey League. I have contacted the Miami History Archive and am waiting to hear back from the Hockey Hall of Fame. I was wondering if you had any photos, illustrations or visuals on this one year league. 
My boss runs a company that manufactures minor league baseball, hockey and football jerseys and we try to be as historically accurate as possible. 
Thank you so much,
209.63.178.94 18:02, March 19, 2015 (UTC)Kara Barnes 
Photos
Hello,
I am working on a documentary about the film Slap Shot.  Our documentary produced in French will be broadcasted on Canal D and RDS in 2016. We are looking for high resolution photos of Jo Hardy during his times at the Jaros of Beauce (North American Hockey League in 75-76) as well as Goldie Goldthorpe.   Would you be able to help me with this request? Kindly let me know. Best,66.171.170.211 14:18, April 29, 2015 (UTC)jlauzier@esperamos.ca
Hi Fanofpucks
You have posted a picture showing the official poster of the 1930 World Championship (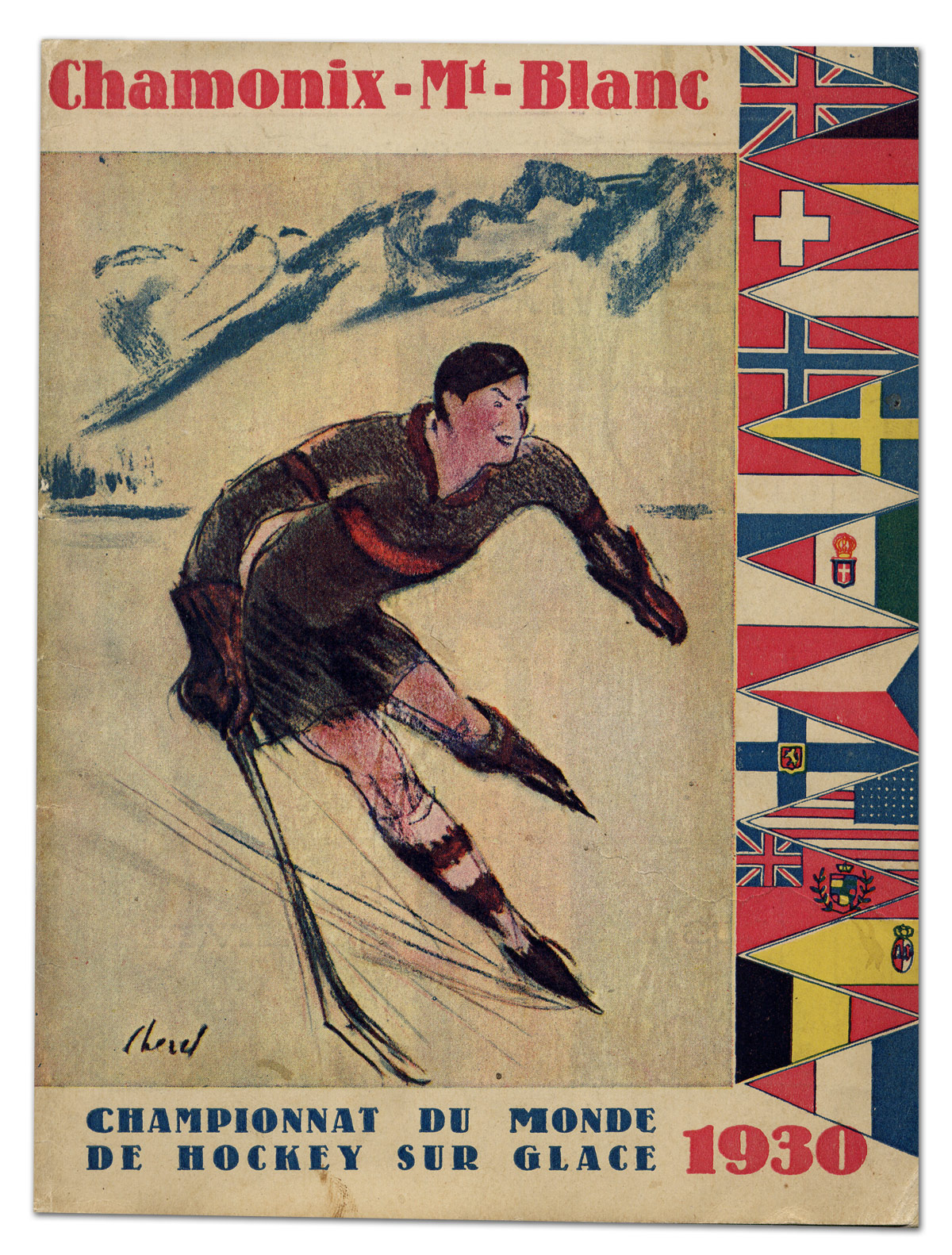 ).
Can this picture be used/published for free or are there any copyrights to be mentioned?
Thank you for your feedback and best regards
Roger (driven@gmx.ch)
Template:MJAHL Arenas
Could you please release the lock on this page as it needs atleast 6 updates done to it (and I am still working on the list of items to update).
or if you would prefer to do it so you can re-lock it
Rename Maurice Bend Division to Eastlink Division
Add Garcelon Civic Centre to Meek Division
Rename BMA to Lunenburg County Lifestyle Centre
Remove Halifax Forum (team moved)
Replace John Brother MacDonald Stadium with Pictou County Wellness Centre (new arena)
Replace Colchester Legion Stadium with Rath Eastlink Community Centre (new arena)
Dtalbot (talk) 11:07, May 10, 2015 (UTC)
Thanks
Dtalbot (talk) 11:00, May 10, 2015 (UTC)
I am not sure what this change was but I had got a message that the page was changed by some one could you block the user as the whole thing was in what looked like Chinese and was mentioning  an e-mail address.  I already deleted the edit.
This was what I got on the email that was sent from Wikia:
Template:MJAHL Arenas on Ice Hockey Wiki has been edited. Check it out!
A Wikia fan

ehlzhangb@sina.com
Photo use permission
Can you help me? I would like permission to use this photo in marketing material. 

Please e-mail: jenny.hoppe@njpacoop.org. 
Thank you in advance for your help. 
74.127.162.245 15:43, July 30, 2015 (UTC)
corrected HockeyAl
RSJAHL and RSJBHL
Fanofpucks,
I saw you on your profile that you are a native English speaker and near native speaker in French.  I was kind of hoping that put you as being either from Quebec or New Brunswick.  Here's my question have you heard anything on what is going on with the Rive-Sud Junior A and B Hockey Leagues?  I found one thing that mentioned on a website that there was a list of Richielieu Valley teams for both leagues. Have you heard of anything as far as the leagues spliting into two leagues at each level.  I am having a bit of trouble navigating the French language websites (4 years of French in school and that was 30 years ago-and I'm a little very rusty).
Thanks,
Dtalbot (talk) 14:54, November 23, 2015 (UTC)
Hi,
Every Tuesday, the City of Regina does a social media post called "Timeline Tuesday", displaying historical events which occurred in our city.
On Dec. 29, we plan to do a post about the 1991 World Junior Ice Hockey Championships being played here and throughout the rest of Saskatchewan.
We were hoping you'd allow us to use the pictures you posted on your wikia page: http://icehockey.wikia.com/wiki/1991_World_Junior_Ice_Hockey_Championships
Please let us know if this is possible or not.
Of course, we can credit you and provide a link to your wikia page if you'd like.
Thank you for your time, and I look forward to hearing from you. My contact information is listed below.
Sincerely,
Ryan Pilon Interactive Communications Consultant Communications Department P: 306-531-2674 E: rpilon@regina.ca
Maurice Richard page vandalism
I think the Maurice Richard page should be reverted back to the November 6, 2013 revision.  The revision you went back to is still offensive.  I just wasn't sure how to do it
Thanks again,
Dtalbot (talk) 12:43, January 28, 2016 (UTC)
March 31, all games at Wheat City Arena in Brandon. HockeyAl
Brandon Junior League. February 22 @ Brandon, 5-4. HockeyAl
I've handled it. see 1925-26 MJHL Season We will find that things like this happened up to 1932. HockeyAl
Check this out Youth National Hockey League, think it's bullshit. HockeyAl
Credit Union Place
Could you please change the page Credit Union Place to have people go to Credit Union Place (Dauphin) and Credit Union Place (Summerside) as I created pages for each arena, or link the page to the Dauphin page.  Both pages have a mention of the other rink on them.   The second option would probably affect a lot fewer pages. Which ever would work better is fine with me. You had locked the original page back in 2012.
Thanks
Dtalbot (talk) 11:53, May 9, 2016 (UTC)
May I use one of your photographs for an article that I am writing? If so, please drop me a line at
sjb AT puckjunk DOT com
Thank you.
Sal Barry
Winnipeg Rangers
Hi, I see you have posted photos of the 1942-43 Winnipeg Rangers. My Dad played on that team and I was wondering if I could get copies of those photos. kenlorivickers@shaw.ca ThanksKato2 (talk) 21:35, November 9, 2016 (UTC)
Hello,
Have no idea where this is going but there is a photo of the Chicago Blackahwks from 1931/  
32 team on Wilkepedia.  This is the holy grail of photos and the only one missing in the Hawk
collection.  i know as i helped put together the expanded Hawk media guide in the 80's.  So,
do you have a copy of this photo?
Thanks
Bob Friedlander
bfriedlander@lakings.com14:21, November 15, 2016 (UTC)108.220.242.148

Is the pics posted here free to use? I am interested in the one with Anders Håkansson.
http://icehockey.wikia.com/wiki/Anders_H%C3%A5kansson
(212.214.212.18 17:38, November 30, 2016 (UTC))

Hi, I'm looking to use a photo you uploaded to the site for a piece for Global News. Would like to get in touch about usage rights for the photo. Could you contact me at leslie.whyte@globalnews.ca ? Thanks so much. 
Leslie
Aug 8, 2018

Hello.  I am cleaning out my basement and have come across a programme from a Dec. 1973 game  --> Edmonton Oil Kings vs. Moscow Select.
It is signed by 13 players.  Do you have any idea if it has any value to a collector?  or know who I would contact to find out if it is worth anything?
Vee
armyofv@hotmail.com
````
Hello.
I am cleaning my basement and have found a programme from a Dec 1973 game...
Edmonton Oil Kings vs Moscow Selects
It is signed by 13 players.
Do you know if a collector would place any value on it? OR do you know of someone who might be able to tell me if it is worth anything?

armyofv
Armyofv (talk) 06:36, August 11, 2018 (UTC)
Hello.
I am cleaning my basement and have found a programme from a Dec 1973 game...
Edmonton Oil Kings vs Moscow Selects
It is signed by 13 players.
Do you know if a collector would place any value on it? OR do you know of someone who might be able to tell me if it is worth anything?

armyofv
Armyofv (talk) 17:05, August 11, 2018 (UTC)
Title correction needed for 1966-67 Boston Bruins team photo
I noticed that the team photo posted by you for the 1966-67 Boston Bruins is actually a team photo of the 1967-68 Boston Bruins. My family were season ticket holders from 1961 through 1974, and I attended all the home games at the old Boston Garden during that period. The main giveaway that the title of the photo is incorrect is the presence in the photo of Phil Esposito, Ken Hodge and Fred Stanfield, who were obtained by trade with the Chicago Black Hawks on May 13, 1967, after the 1966-67 season had ended and shortly before rosters were frozen preparatory for the expansion draft that would take the NHL from the Original Six to twelve teams beginning in the 1967-68 season. This was a blockbuster trade for the Bruins the addition of these new offensive juggernauts, and Bobby Orr after his rookie season in '66-'67, soon moved out of being the perennial cellar-dweller they had been throughout the 1960s.
The www.steinersports.com web page, at the link below, has an accurate team photo of the 1966-67 Boston Bruins (sorry, for some reason I am not able to upload it as an attachment here)
https://www.steinersports.com/1966-67-boston-bruins-8x10-b-and-w-team-photo-bobby-orr-rookie-season/p-1288726801834813+z-926-1068015201 https://www.steinersports.com/hockey/boston-bruins/1966-67-boston-bruins-8x10-b-and-w-team-photo-bobby-orr-rookie-season/o-2440+t-70604907+p-239938133918+z-9-4004666318?_ref=p-SRP:m-GRID:i-r19c0:po-57
Hello I work for NBC Sports and I wanted to reach out about a photo you posted. We are looking for a team photo of the 1985-86 Hartford Whalers. There are a couple of former and current head coaches along with GMs in this photo we would like to highlight in our broadcast. Would you be able to help out with this request.
Let me know  if you have any questions.
168.149.240.223 04:22, March 12, 2020 (UTC)
Dear Fanofpucks:
My name is Doug Allan and I recently found your Jerome Mrazek page when searching for his hockey past...I noticed the pix you used for Jerome is actually a shot of Bill Flett (aka Cowboy)...an honest error because they both had dark and full beards; and they both had affilations w/ the Flyers.
Just wanted to let you know - thanks!
DA47.215.140.124 03:23, April 24, 2020 (UTC)
Contact info
Hey, I was curious, these older minor league signed photos, do you actually own them and maybe have some for trade or sale? I've got some older hockey autos and I am looking for obscure teams.
Response
This user hasn't been on the website for over 5 years. I don't know if they have been on other sites to be able to contact.
Dtalbot (talk) 09:36, 23 November 2021 (UTC)
1926-27 Winnipeg Winnipegs
You have posted a photo of the 1926-27 Winnipeg Winnipegs who won the MSrHL and the Pattinson Cup. Are you able to identify the people in the photo? Would there be any reason that that particular team would be called the Winnipeg Rangers? I only see them called the Winnipegs in the 1927 newspapers. I have a hockey card that refers to the team as the Winnipeg Rangers.