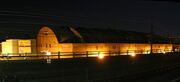 The Uline Arena was an indoor arena in Washington D.C.. It was opened in February, 1941.
It was the home of the Washington Lions of the American Hockey League and the Eastern Hockey League from 1941-1949. Later on the Washington Presidents played there from 1951 to 1957.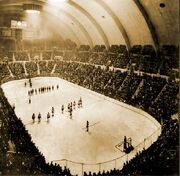 The seating capacity ranged from 7,000 to 9,000.
The name was changed to the Washington Coliseum in 1960.
The building is still in use as a parking garage. It is a protected historical site.