The Traverse City Hounds are a USA Hockey-sanctioned ice hockey team from Traverse City, Michigan based out of the Centre Ice Arena. The team was founded in 2012 as the Hartland Hounds based out of the Hartland Sports Center in Hartland Township, Michigan. The team relocated to Traverse City after the 2012-13 season despite winning the league championship and going 47-0-1 and sweeping the league playoffs. The team joined the United States Premier Hockey League along with the rest of the Midwest Junior Hockey League membership for the 2015-16 season. The league had originally announced a team to be based out of Traverse City (the Traverse City Cohos) for the league's inaugural season of 2012-13 but the team fell through and ended up becoming the Marquette Royales for the 2013-14 season. As part of the realignment for the 2016-17 season the team was moved to the United States Premier 3 Hockey League's Midwest Division.
The owner of the team Scott Gardiner announced on July 8, 2016 that the team was being renamed the North Stars after the Traverse City North Stars who played in the North American Hockey League from 2005 to 2012. Gardiner said rebranding the Hounds was an obvious move. He was also an owner of the original North Stars team. The youth teams in the area still used the North Stars name and felt it would link the team even more to the community.
On July 5, 2017 the team announced that it would go dormant for the 2017-18 season.  Team owner Scott Gardiner stated "Unfortunately, due to the rising costs of operating a junior hockey franchise, we ultimately have no choice but to make this heartbreaking decision today,"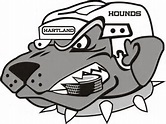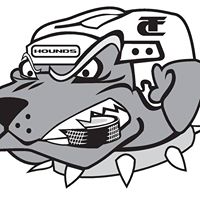 Season-by-season results