Toronto is the largest city in Canada, and is the provincial capital of Ontario, making it the seat of the provincial Crown. It is located on the northwestern shore of Lake Ontario. With over 2.5 million residents, it is the fifth-most populous municipality in North America, and the 46th most populous in the world.
Its metropolitan area of over 5 million is the seventh largest in Canada and the United States, behind New York City, Los Angeles, Chicago, Dallas, Philadelphia, and Houston.
Toronto is home to the Hockey Hall of Fame.
Leagues
Toronto and York Merchantile League
Teams
Major League
Minor League
(Canadian Professional Hockey League, 1928-29) folded
(International Hockey League, 1929-1930) folded
Ontario Hockey Association Junior Level (pre-1933 split)
De La Salle Academy (1914-1918, 1919-1922)
Harbord High School (1915-1916)
McMaster University (Ontario Hockey Association Jr., 1920-1921)
North Toronto (1923-1924, 1926-1927, 1931-1932)
Osgoode Hall (1894-1897,
Parkdale Canoe Club (1898-1899, 1904-1908, 1910-1914,1918-1933) move to OHA Jr. A
Runnymede Collegiate (Ontario Hockey Association Jr., 1928-1930)
Toronto 228th Battalion (1916-1917)

Toronto 229th Battalion

(1916-1917)
Toronto Amateur Athletic Club (1909-1912)
Toronto Argonauts (1906-1907, 1909-1912, 1921-1923)
Toronto Ashatlantas (Ontario Hockey Association Junior, 1918-19) suspended from league before play over amateur status
Toronto Athletic Club (1894-1895)
Toronto Aura Lee (1914-1925)
Toronto Beaches (1917-1919)
Toronto Broadview (1910-1911)
Toronto Canoe Club (1901-1902, 1912-1914, 1919-1920, 1922-1933) join OHA Jr. A
Toronto Corticellis (1907-1908)
Toronto Danforth (1926-1933)
Toronto Eurekas (1907-1908) split into two teams
Toronto Eurekas A (1908-1909)
Toronto Eurekas B (1908-1909)
Toronto Granites (1893-1896,1921-1923)
Toronto Irish Canadians (1925-1926)
Toronto Island Aquatic Club (1906-1908)
Toronto Lions (1931-1933) to OHA Jr. A
Toronto Lourdes (1911-1912)
Toronto Maitlands (1918-1919)
Toronto Marlboros (1902-1903 1906-1907, 1926-1933)
Toronto Moose (1920-1921, 1925-1927)
Toronto National Sea Fleas (1931-1933)
Toronto Native Sons (1930-1933) join OHA Jr. A
Toronto New Fort (1893-1895)
Toronto Roscoes (1911-1912)
Toronto Rowing Club (1908-1910)

Toronto Rowing & Athletic Association

(1914-1915)
Toronto St. Georges (1897-1898, 1903-1904)
Toronto St Helens (1909-1912, 1920-1921)
Toronto St. Marys (1920-1921, 1922-1926)
Toronto Simcoes (1899-1902, 1911-1915)
Toronto Simcoes A (1906-1910)
Toronto Simcoes B (1909-1911)
Toronto Torontos (1893-1894)
Toronto Victorias (1893-1897, 1910-1911, 1928-1931)
Toronto Waverleys (1903-1905)
Toronto Wellingtons (1895-1898)
Toronto Western Athletic Club (1903-1904)
Toronto Young Rangers (1928-1930)
Upper Canada College (1896-1915, 1916-1933) join OHA Jr. B
University of Toronto (1894-1896, 1897-1898, 1901-1905, 1910-1915, 1919-1933) join OHA Jr. A
University of Toronto Schools (1916-1926, 1927-1933) to OHA Jr. B
West Toronto (1928-1932)
West Toronto Victorias (1911-1912)
Ontario Hockey Association Junior A (1933-1974)
(OHA Jr. A 1937-1961) join Metro Toronto Junior A League
(Metro Toronto Junior A League, 1961-1963) rejoin OHA Jr. A
(OHA Jr. A 1963-1974) join Ontario Major Junior Hockey League
(OHA Jr. A 1941-1961) join Metro Toronto Junior A League
(Metro Toronto Junior A League, 1961-1962) franchise transferred to

McNeil High School
(OHA Jr. A 1933-1940) renamed Bowles Rangers
(OHA Jr. A 1941-1942) drop out of league
(OHA Jr. A 1943-1948) drop out of league
Ontario Hockey Association Junior B
Major Junior
(Ontario Major Junior Hockey League, 1974-1980) league renamed OHL
(Ontario Hockey League, 1980-1989) become Hamilton Dukes
Junior A
(Ontario Provincial Junior Hockey League, 2006-2009) join CCHL
(Central Canadian Hockey League, 2009-2010) rejoin OJHL
(Ontario Junior Hockey League, 2010-Present)
Ontario Hockey Association Senior (pre-1929 split)
Ontario Senior A Hockey League, (1929-1936, 1937-1979)
Toronto and York Merchantile League (1936-1937)
Was only senior A league in province for this season
OHA Sr. B (1929-1950) with breaks
note: Senior B continued until at least 1960 with Senior A, Senior B, and Intermediate levels being mixed
OHA Major (1950-1951)
Intermediate
Intermediate A
Women's
(Central Ontario Women's Hockey League, 1992-1994 or 5)
(National Women's Hockey League, 2003-2006) moved to Mississauga
(Canadian Women's Hockey League, 2010-2011)
University teams
School teams
Not sorted into above list
Toronto Junior Hockey Academy
(Canadian International Hockey League, 2014-2014) ithdrew to join WUHL
(World United Hockey League, 2014-Present)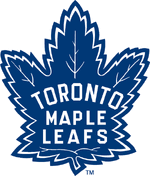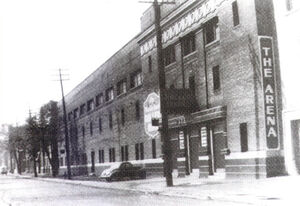 Champions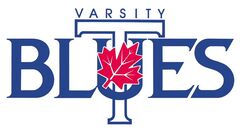 Arenas
Scotiabank Arena formerly Air Canada Centre
Arena Gardens (1912-1989) (1912-1962 for hockey) originally Mutual Street Arena (1912-1937)
Maple Leaf Gardens (now known as Mattamy Athletic Centre)
Mutual Street Rink (1880's-1912)
Atlas Tube Centre (Lakeshore)
Barbara Ann Scott Rink
Beaches Sports Centre
Bolton arena
Broadlands Rink
Buckingham Downsview Rink
Buttonwood Rink
Campbell Park Rink
Christie Pits Rink
De La Salle Arena
Dieppe Park Rink
Dixon Park Rink
Dufferin Grove Rink
Earlscourt Park Rink
Elginton Park Rink
Emery Village Hockey Training Rinks
Fountainhead Rink
George Bell Arena (Runnymede Park)
Giovanni Cobato Rink
Glen Long Rink
Greenwood Park Rink
Harry Gairey Rink
High Park Rink
Hodgson Rink
Humber Valley Rink
Irving W. Chapley Rink
Jummie Simpson Rink
Kew Gardens Rink
Lambton-Kingsway Rink
Ledbury Rink
Martingrove Rink
McCormick Arena
Mel Lastman Square Rink
Memorial Park Rink
Monarch Park Rink
Moss Park Arena
Nathan Phiips Square Rink
North Toronto Arena
North Toronto Memorial Community Centre Rink
Otter Creek Rink
Paramount Ice Complex (formerly Future Stars Arena)
Park Lawn Rink
Prince of Wales Rink
Queensway Rink
Ramsden Rink
Regent Park North Rink
Regent Park South Rink
Rennie Park Rink
Rivercrest Rink
Riverdale Park East Rink
Robert Street Rink
Rosedale Rink
Royalcrest Rink
Ryerson Rink
Sir Adam Beck Rink
Summerlea Rink
Sunnydale Acres Rink
Trinity-Bellwoods Rink
Valleyfield Rink
Wallace Emerson Rink
Wedgewood Rink
West Mall Rink
Westgrove Rink
Westway Rink
William P Wilder Arena & Sports Complex (Upper Canada College)
Withrow Park Rink
Players
Neighbourhoods