The Southern Sting are a Junior C team in Quispamsis, New Brunswick. The team is based out of the Quispamsis QPlex. The Hampton, New Brunswick. They play in the New Brunswick Hockey League. The team was previously known as the Hampton Hurricanes from 2004 to 2015. During that period they were based out of the Hampton Arena in Hampton, New Brunswick.
Hampton Hurricanes
The Hurricanes played in the New Brunswick Junior C Hockey League until 2011 when that league collapsed and all the other teams folded. The team then moved to the New Brunswick Junior B Hockey League for the 2011-12 season. That league changed its name in 2012.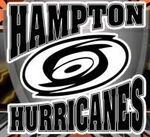 THe Hurricanes won their league titles in 2009, 2012, 2013, and 2014. In those years they advanced to the Maritime-Hockey North Junior C Championships. They won that title in 2013 and were the finalists in 2014.
Southern Sting
On August 27, 2015 the team announced it was relocating to Quispamsis and changed their name to the Southern Sting. The Sting won both the league junior C championship in 2017 and the Maritime-Hockey North Junior C Championship.
Year by Year Results
Year
GP
W
L
T
OL
SL
GF
GA
Pts
Finish
Playoffs
Hampton Hurricanes
2004-05
17
8
4
5
-
-
-
-
21
6th
2005-06
-
-
-
-
-
-
-
-
-
Eliminated in preliminary round
2006-07
23
11
10
2
-
-
139
99
24
5th
2007-08
23
11
9
3
-
-
116
104
25
3rd
2008-09
19
10
8
1
-
-
73
85
21
3rd West
Won Championhsip
2009-10
22
16
4
2
-
-
141
56
35
1st West
2010-11
15
5
8
2
-
-
59
59
12
3rd
Season not completed
2011-12
26
26
0
-
0
-
274
46
54
1st
Won Championhsip
2012-13
28
13
13
-
2
-
111
121
28
1st Jr. C
Won Jr. C Championship
Won 2013 Maritime-Hockey North Junior C Championship
2013-14
32
11
19
-
2
-
116
155
24
2nd Jr. C
Won Jr. C Championship
2014-15
30
14
13
3
0
0
114
108
31
5th Jr. B
Lost First Round
Southern Sting
2015-16
24
20
3
0
0
1
158
76
41
1st Jr. C
Lost Final
2016-17
26
16
6
-
2
0
113
89
34
2nd Jr. C
Won Jr. C Championship
Won 2017 Maritime-Hockey North Junior C Championships
2017-18
23
19
3
-
1
0
126
81
39
1st Jr. C
Lost Final
2018-19
24
11
10
-
2
1
117
125
25
2nd Jr. C
Lost Semifinals
2019-20
22
14
8
-
0
0
111
108
28
2nd Jr. C
Lost Semifinals
2020-21
4
2
2
-
0
0
16
19
4
3rd Jr. C
Lost Semifinals
2021-22
18
9
8
-
1
0
87
78
19
3rd Jr. C
Lost Semifinals
finished 5th in round robin with 1-3-0 record
(L, 5-4 (Clare Lions); W, 4-2 (Avon River Rats); L, 3-0 (Barrington Ice Dogs); L, 5-3 (Qikiqtani Elks))
Eliminated in Round Robin
finished 4th in round robin with 1-2-1 record
(T, 3-3 (Chester Clippers); L, 4-2 (Tignish Aces); W, 7-2 (Pownal Red Devils); L, 5-4 (Kivalliq Canucks)
Lost semifinal 7-3 (Chester Clippers)
Finished 1st in round robin with 3-1-0 record
(W, 3-1 (Western Valley Panthers); W, 4-3 (Tignish Aces); W, 1-0 (Kivalliq Canucks; L, 3-1 (Chester Clippers)
Won Semifinal 5-4 (2ot) (Chester Clippers),
Won Final 5-3 (Western Valley Panthers)
2013 Maritime-Hockey North Junior C Championship champions
Finished 3rd in round robin with 2-1-1 record
(W, 5-3 (

South Shore Wild

); W, 6-3 (Tignish Aces); L, 3-0 (

Spryfield Silver & Black Attack

); T 2-2 (Kivalliq Canucks)
Won Semifinal 6-5 (Kivalliq Canucks),
Lost Final 3-1 (

Spryfield Silver & Black Attack

)
Finished 1st in round robin with 3-1-0 record
(W, 13-1, (South Side Lynx); L, 5-3 (Baffin Blizzard); W, 6-1 (Metro Jaguars); W, 6-4 (Cumberland/Colchester Colts
Won Semifinal 5-1 (Baffin Blizzard)
Won Final 4-0 (Metro Jaguars)
2017 Maritime-Hockey North Junior C Championships champions