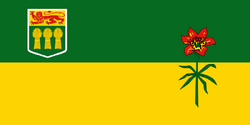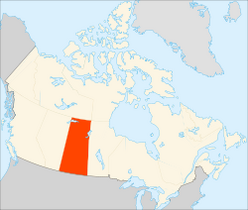 Saskatchewan is one of three Prairie provinces in Canada. Its population is about 4,440,015 And its capital is and largest city is Saskatoon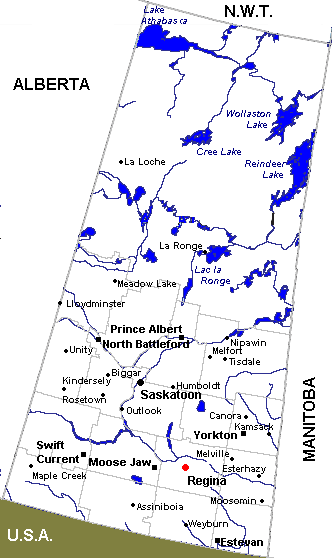 Cities
Arenas
Champions
None
Hockey Teams
Major Professional
Western Canada Hockey League
The Western Canada Hockey League was the first major-professional league on the prairies. Founded in 1921, it collapsed due to escalating costs in 1926, and was reformed as the Prairie Hockey League from 1926-28.
Minor Professional
This league was formed from the remnants of the Western Canada Hockey League in 1926. It existed for only two seasons - 1926-27 and 1927-28
The professional Western Hockey League was formed following a merger with the Pacific Coast Hockey League and the Western Canada Senior Hockey League. The Saskatoon Quakers lost their amateur status when they joined the Pacific Coast Hockey League in 1951. The new merged league was formed the following season.
Junior A (pre-1970)
Prior to 1970, the top level of junior hockey in Canada was Junior A. In 1970 the teams were divided into Major Junior and Junior A, with only the Major Junior teams competing for the Memorial Cup.
This level of hockey dates back to 1917 in Saskatchewan and the Regina Pats date to this time.
There were many different teams in Saskatchewan from 1917 to 1970. Two of them - Regina Pats and Regina Monarchs - won the Memorial Cup.
League
Saskatchewan Junior Hockey League
Teams
Senior hockey
1910-1928
Although hockey was played in Saskatchewan even before it was founded in 1905, it was in the 1910 season that hockey was first organized. There were a number of teams based around the cities of Regina and Saskatoon, plus ome from the smaller towns. The Regina Victorias won the Allan Cup in 1914 and the Melville Millionaires took it in 1915.
During World War I (1914-1918) Saskatchewan, like the rest of Canada saw many of its young men go overseas to fight, This caused a shortage of young men to play hockey and senior hockey suffered greatly.
After the war hockey in the province was disorganized and senior hockey did not get off the ground. Then came the Western Canada Hockey League in 1921 which monopolized hockey attention in the province. In 1921-22 there were only two senior teams in Saskatchewan. This situation continued through the life of the Western League and its successor the Prairie Hockey League until 1928.
University teams
There are two in Saskatchewan: