The Quebec Senior AA Hockey League (Ligue de Hockey Senior AA du Quebec in French) known as Outaouais Senior A Hockey League (Ligue de hockey sénior 'A' de l'Outaouais in French) for 2018-19 season is a men's senior hockey league founded in the spring of 2018. The league was founded to give players who are too old to play junior or their college/university or professional career is over and they are not quite ready to hang up the skates.
The league's vision is to become a sustainable option for senior hockey in the region within three years.  The league aims to have 8 to 12 franchises at the Senior AAA level federated with Hockey Canada, which will compete for the Allan Cup representing Quebec.  Within the five years the plan is have a league member host the Allan Cup tournament. [1]
Opening season Preparations
[
]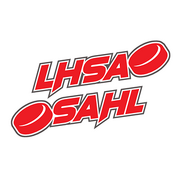 The league website originally listed four teams logos for the league's inaugural season of 2018-19, with plans to start the season with six teams.  Plans are to play a 20 game schedule plus playoffs.  The teams include the  Fort-Coulonge Sr Comets (announced April 29th), Shawville Sr Pontiacs (announced May 1st), and the Cornwall Prowlers (announced May 8th)(to be based out of the Benson Centre) .[2]  The Maniwaki Forestiers were announced on June 8, 2018.[3]
Due to a lack of sponsors the Shawville Sr Pontiacs  relocated to Low, Quebec and were renamed the Central Gatineau Voyageurs.[4]
The Mont-Laurier Montagnards were announced on July 26, 2018.[5]
The  Cardinal Broncos the backed out earlier in the summer of 2018. The Central Gatineau Voyageurs and the Maxville Maniacs were originally due to be in the league but backed out late in the summer.
The Fort-Coulonge Sr Comets would be renamed the Pontiac Sr Comets prior to the start of play.
The Cumberland Sr. Bandits announced they would suspend operations on November 29, 2018.
2019-20
[
]
The league would be renamed to the Quebec Senior AA Hockey League for 2019-20.
After the first season the Cornwall Prowlers would leave the league for the newly formed Eastern Ontario Super A Hockey League. But no acknowledgement has appeared on the league website. In early August 2019 an expansion team was announced for Mont-Tremblant, Quebec which would play out of the Arena Gilles Cadieux.  The team will be known as the Mont-Tremblant Diables.
Teams
[
]
Former Teams
[
]
Champions
[
]
References
[
]
Website
[
]