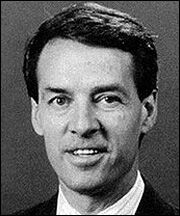 Pierre Pagé (born June 17, 1948 in St. Hermas, Quebec, Canada) is a former head coach in the National Hockey League. Page has coached the Minnesota North Stars, Quebec Nordiques, Calgary Flames and Mighty Ducks of Anaheim. He coached in Switzerland with Ambri Piotta, Germany with the Berlin Eisbären and is now the current head coach of EC Red Bull Salzburg in Erste Bank Hockey League (www.redbulls.com/icehockey). Page led the Berlin Eisbären to its first two championships in the DEL and has recently won two Austrian Championships with the Red Bulls in 2008 and 2010. 2010 marked the most successful year in the history of EC Red Bull Salzburg, as the team won their international tournament in August 2009 (Red Bull Salute), the Continental Cup (International Ice Hockey Federation European hockey championship) and the Austrian (EBEL) championship. Page has been recognized for his forward thinking and offensive coaching style. He spearheaded the IIHD (International Ice Hockey Development) program in Salzburg which aims train international caliber hockey players with the help of the top notch training facilities in Thalgau. Salzburg works with many Austrian players and develops young talent with the motto of "Develop, Entertain, Win". EC Red Bull Salzburg has become the most internationally recognized Austrian team.
Other highlights;
- He was the general manager that traded Eric Lindros for Peter Forsberg, Ron Hextall, Steve Duchesne, Mike Ricci, Chris Simon, Kerry Huffman, 15 million dollars and many first round draft pick's from the Philadelphia Flyers. This transaction was crucial in securing the Nordiques future making them a contender after many years without success on the ice.
Team
Year
Regular Season
Post Season
G
W
L
T
OTL
Pts
Finish
Result
MGF
1984–85
80
32
40
8
-
72
6th in North
Missed Playoffs
MIN
1988–89
80
27
37
16
-
70
3rd in Norris
Lost in First Round
MIN
1989–90
80
36
40
4
-
76
4th in Norris
Lost in First Round
QUE
1991–92
62
17
34
11
-
(52)
5th in Adams
Missed Playoffs
QUE
1992–93
84
47
27
10
-
104
2nd in Adams
Lost in First Round
QUE
1993–94
84
34
42
8
-
76
5th in Northeast
Missed Playoffs
CGY
1995–96
82
34
37
11
-
79
2nd in Pacific
Lost in First Round
CGY
1996–97
82
32
41
9
-
73
5th in Pacific
Missed Playoffs
ANA
1997–98
82
26
43
13
-
65
6th in Pacific
Missed Playoffs
Community content is available under
CC-BY-SA
unless otherwise noted.