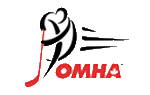 The Ontario Minor Hockey Association is a major ice hockey governing body at the minor level. The OMHA is empowered by the Ontario Hockey Federation and Hockey Canada. Within the OMHA, there numerous sub-governing bodies to help create further structure to Ontario hockey. There are two "AAA" leagues, the Eastern AAA Hockey League and the South-Central Triple A Hockey League. There are also many other various governing bodies under the OMHA, like the Western Ontario Athletic Association which controls minor hockey from the "house league" level all the way up to "BB".
The Ontario Minor Hockey Association, founded in 1935, is the largest minor hockey association in the world and oversees a participant base of 300,000 consisting of players, coaches, trainers, officials, hockey volunteers and parents across the province. The OMHA has 260 active member minor hockey associations and annually coordinates 31 leagues and approximately 600 development clinics throughout Ontario.
Community content is available under
CC-BY-SA
unless otherwise noted.