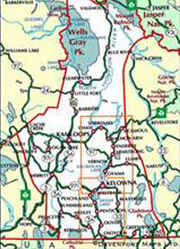 The Okanagan Senior League was a senior amateur league that operated in the Okanagan River valley of interior British Columbia from 1952 through 1961.
History
In 1951 the Okanagan Mainline League split up into two leagues - the Okanagan Senior League and the Pacific Coast Senior League. This league conitnued to operate through the 1960-61 season when it folded. It was replaced by the Okanagan Junior League.
This league won two Allan Cups. The Penticton V's also won the 1955 World Championship.
List of Champions

-* Won Allan Cup
See also