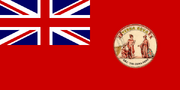 The Newfoundland Amateur Hockey Association governed amateur hockey in the Canadian province of Newfoundland and Labrador.  The association was formed as a result of two meetings, the first in March of 1935 and the second on December 19, 1935.   The main focus was men's senior hockey and the first ever Herder Memorial Trophy tournament for March of 1935 beween teams from Corner Brook, Conception Bay, and St. John's. It predated Newfoundland's entrance to Canada in 1949. Minor hockey in the province was ran seperate from the NAHA from its' establishment in 1956 until 1966.
It did not join the Canadian Amateur Hockey Association until 1966.
The organization would be renamed the Newfoundland and Labrador Hockey Association in 1999 and would later take its' present name Hockey Newfoundland and Labrador.