The Miami Screaming Eagles were Miami's first attempt at a professional ice hockey team.
Businessman Herb Martin bought a franchise in the former World Hockey Association in 1972. The Eagles were the first to sign players from NHL clubs, such as Bernie Parent from the Toronto Maple Leafs and Boston Bruins standout Derek Sanderson. However, the team could not find a suitable arena to play in and was running out of money from the signings, so it moved to Philadelphia and became the Philadelphia Blazers. (The franchise later shifted to Vancouver and then to Calgary before expiring in 1976.)
Two decades later, Miami was awarded the NHL's Florida Panthers franchise, and this team has achieved a measure of success, advancing once to the Stanley Cup finals.
The Screaming Eagles are arguably the most famous major professional sports team never to actually play, and its projected jerseys sell in replica format along with those of actual WHA teams. Some have speculated that their relative notoriety stems from being the first WHA club to sign a major NHL star (Parent) and having the audacity of attempting to establish a major league hockey team so far south; at the time, the NHL had no teams further south than St. Louis.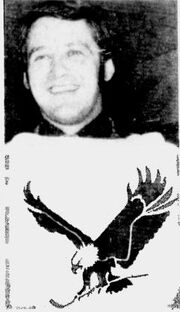 Community content is available under
CC-BY-SA
unless otherwise noted.