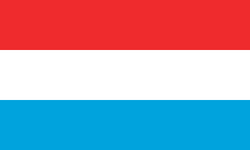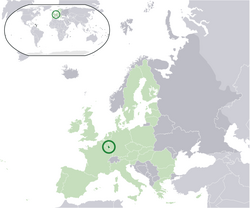 Luxembourg is a small country in western Europe located between France, Belgium, and Germany.
It has a population of about 480.000 and its capital is Luxembourg City.
Luxembourg

Info

Rinks

Players

Referees

20


Population

502,220

Indoor

2

Total

320

Male

--

Capital

Luxembourg

Outdoor

1

Male

150

Female

--

IIHF Since

March 23 1912

Junior

160

Female

10
The Luxembourg national ice hockey team represents the Luxembourg at ice hockey. Luxembourg is currently ranked 43rd by the International Ice Hockey Federation.
The team plays in the colours of the national flag: red, white, and light blue. The squad is coached by Marian Gallo of Slovakia and captained by Ronny Scheier. Several national team players play for teams in Canada, Finland, France, and Germany.
In the 2007 World Championships, Luxembourg finished third in Division III, narrowly missing out on promotion to Division II after being defeated 4-3 by hosts Ireland in overtime. Luxembourg has never competed in ice hockey at the Olympics. They placed third at the 2009 IIHF World Championship Division III in Dunedin, New Zealand.
Luxembourg's Ice Hockey Federation is one of the oldest in Europe. It was founded in 1912, and the same year it became a member of the International Ice Hockey Federation. Popularity of ice hockey has grown slowly, and the first national championship was not held until 1978.
Players
National Teams
See Also