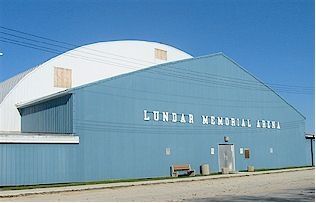 Lundar Arena is the generic name for two arenas in community of Lundar, Manitoba.
This page is being used as a place holder as the new arena has yet to be named and the old arena has not officially been renamed yet.
The Lundar Memorial Arena is an indoor arena located in the unincorporated community of Lundar, Manitoba within the Regional Municipality of Coldwell.  The arena is home to the Lundar Falcons junior B hockey team in the Keystone Junior Hockey League. The Lundar Falcons schedule indicates that the name of the older arena will be the Warren Arena.[1]
In February of 2017 it was announced that the larger recreation facility has received a $500,000 Canada 150 Grant.  The facility management has been working on fundraising and planning to do upgrades to the facility which will be done in several phases.  The first phase includes work on the arena and has been estimated to cost around $2.5 million.
A new arena is now part of plan. The outdoor swimming pool was replaced by a new pool and the new arena was built on the former site of the pool.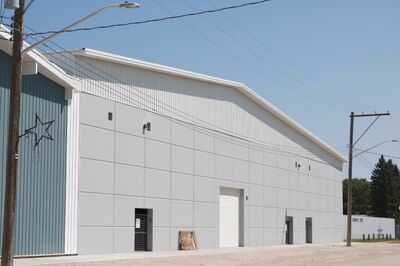 The new arena is located adjacent to the original arena. The arena is to open during the fall of 2018. Based on the Falcons schedule the arena won't be ready for the opened of the season but should be ready for late November.[2]
Community content is available under
CC-BY-SA
unless otherwise noted.