The Buffalo Sabres are a professional hockey team that came into existence in 1970 and have participated in 38 National Hockey League Entry Drafts. The Sabres also made selections in six NHL Supplemental Drafts.
This list features every player drafted by the Sabres and his regular season stats for his career. All stats are current as of February 16, 2009. Players whose names appear in bold are on the current Sabres roster.
Buffalo's first draft pick was Gilbert Perreault, taken 1st overall in the 1970 NHL Entry Draft. Buffalo has selected first overall two times. Their second 1st overall pick was Pierre Turgeon in 1987. Eight picks have gone on to play over 1,000 NHL games: Dave Andreychuk, Phil Housley, Pierre Turgeon, Gilbert Perreault, Calle Johansson, Mike Ramsey, Craig Ramsay and Keith Carney. One player, Gilbert Perrault, has been elected to the Hockey Hall of Fame.
       Stanley Cup Winner and NHL All-Star
      (₪)NHL All-Star
      (Ω)Stanley Cup Winner
       Appeared in at least one NHL Game
(†)Hockey Hall of Famer
(‡)Jersey Retired

General

| Nat | Nationality |
| --- | --- |
| Pos | Position |
| S | Supplemental draft selecion |
Draft picks
Edit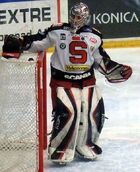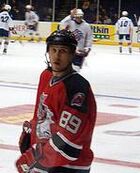 1974: The 183rd pick of the draft was an invalid claim for the fictional player Taro Tsujimoto of the Tokyo Katanas. The pick stood as valid for several weeks until it was revealed that the player was made up.
1984: The 186th pick of the draft was an invalid claim for Eric Weinrich, who had yet to clear the minimum age restriction for eligible draftees. He was selected the following year by the New Jersey Devils.
References
Edit
General
Specific
Community content is available under
CC-BY-SA
unless otherwise noted.