"Voyageurs" is the name of the sports teams of Laurentian University, located in Sudbury, Ontario. They are members of Ontario University Athletics (OUA) and U Sports (formerly known as CIS).
Laurentian Voyageurs
hockey team started in the
Ontario Intercollegiate Athletic Association
(OIAA) sometime between 1958-59 and 1964-65 (the OIAA records for 1958-59 to 1963-64 are not yet available on Wikia) and remained there until the conference ended in 1970-71. In 1971-72 they joined the
Ontario Universities Athletic Association
(OUAA) once the Ontario and Quebec conferences were re-organized along provincial lines. The program folded after the 1999-2000 season. In 2013-14 they rejoined the
Ontario University Athletics
(OUA) conference.
Season-by-Season RecordsEdit
Click on the links in the "Year/Comp." column to go to the page for that season.
OIAA 1964-65 to 1970-71Edit
Notes:
1964-65 was divided into Section A and Section B.
1965-66 started a one division format.
OUAA/OUA years with ties 1971-72 to 1999-2000Edit
OUA years without ties 2013-14 to presentEdit
Notes:
ø UQTR forfeited 8 wins and 3 OT losses (19 pts) for using an ineligible player. The teams that benefited are: Lakehead (4 pts), Laurentian (4), Nipissing (3), Carleton (2), Queen's (2).
1971-72 started two division format: East and West.
1975-76 started three division format: East, Central, and West.
1979-80 started one division format.
1987-88 QUAA teams joined the OUAA and it returned to a three division format.
1989-90 returned to the two division format.
1993-94 started a four division format: Far East, Mid East, Mid West, and Far West.
1997-98 OUAA became OUA.
2009-10 returned to the two division format.
E means East division,
MW means Mid West division.
W means West division.
¶ 1986-87 Played ineligible player, penalized four points.
CommemorationsEdit
University CupsEdit
ChampionshipsEdit
OIAA: 1965, 1966, 1967, 1968, 1969, 1971
International GamesEdit
December 29, 1967
October 25, 1968
October 20, 1969
Voyageurs who played in the NHLEdit
Alternate LogosEdit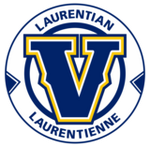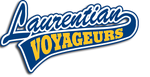 West DivisionEdit
East DivisionEdit
Community content is available under
CC-BY-SA
unless otherwise noted.