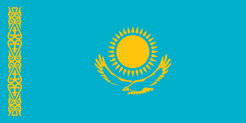 Kazakhstan is a Eurasian nation. Kazakhstan was formerly a member of the Soviet Union, then known as the Kazakh Soviet Socialist Republic. Kazakhstan is the ninth largest country in the world.
It borders Russia, China, Kyrgyzstan, Uzbekistan and Turkmenistan.
Kazakhstan

Info

Rinks

Players

Referees

19

Population

16,196,800

Indoor

10

Total

5,251

Male

--

Capital

Astana

Outdoor

32

Male

563

Female

--

IIHF Since

1992

Junior

4,697

Female

92
The first Kazakh hockey teams were founded in the 1950's. Torpedo Ust-Kamenogorsk became Kazakhstan's best team and it played first time in the top Soviet league in 1987-88. Kazakhstan Ice Hockey Federation was founded as part of the Soviet Ice Hockey Federation in 1991.
[1]After the fall of the Soviet Union, Kazakhstan's federation became independent, and it joined the International Ice Hockey Federation in 1992.
The country's national team played its first game against Ukraine the same year, winning by 5-1. In 1993, Kazakhstan made its debut at the World Championships and the first national championship was held. In 2001-02, the league featured seven teams.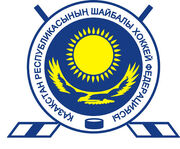 Kazakhstan has played in Pool A of the World Championships. The men's team appeared in the Olympic games in 1998 and 2006. They finished in 8th place in 1998 and 9th place in 2006.
Kazakhstan's women's team played in Salt Lake City in 2002, finishing 8th. Kazakhstan's junior teams have also played in Pool A of the World Junior Championships. The Kazakh womens U18 team has also participated in the world championships.
National Teams
League