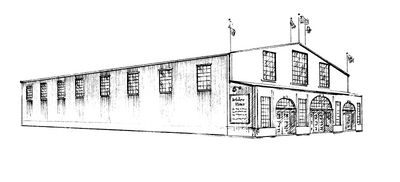 The Jubilee Arena also known as Jubilee Rink was an indoor arena located in Montreal, Canada. It was located at the corner of St. Catherine Street East and Moreau Street. It was used for games of the Montreal Canadiens hockey club of the National Hockey Association (NHA) and National Hockey League (NHL) from 1909 to 1910 and again in 1919, and it was home of the Montreal Wanderers NHA club from 1910. It was originally built in 1908 and held seating for 3,200 spectators.
Ownership of the Jubilee Rink played a significant role in the formation of the NHA in 1910. The Montreal Wanderers had decided to move all of its home games to the rink, which they owned. As it was smaller than the Montreal Arena, the other members of the Eastern Canada Amateur Hockey Association (ECHA) objected as it would lower their revenues. The ECHA owners formed the Canadian Hockey Association (CHA), without the Wanderers, who joined the National Hockey Association (NHA). However, without the Wanderers the CHA did poorly, and the CHA failed, leaving the NHA to continue.

In 1918, when the Montreal Arena burned down, the Canadiens moved into Jubilee Arena on a full-time basis. In the summer of 1919, Jubilee Arena also burned down, forcing the Habs to build and move into the Mount Royal Arena which opened in 1920.