'Johnstown Tomahawks'

City:
Johnstown, Pennsylvania
League:
NAHL
Division:
North
Founded:
1996
Home Arena:
Cambria County War Memorial Arena
Colors:
Navy, Red, and White


              

Owner(s):
JOHNSTOWN SPORTS PARTNERS, LLC (James P. Boucher - Maj. Owner)
General Manager:
Rick Boyd
Head Coach:
Mike Letizia (2014-2015)
Media:
The Tribune-Democrat, FastHockeyTheTomablog
Franchise history
1990–1991:
Dearborn Magic
1991–1994:
Michigan Nationals
1994–1996:
Dearborn Heights Nationals
1996–2001:
St Louis Sting
2001–2004:
Springfield Spirit
2005–2006:
Wasilla Spirit
2006–2012:
Alaska Avalanche
2012–present:
Johnstown Tomahawks
The Johnstown Tomahawks are a Tier II Junior A ice hockey team in the North American Hockey League's North Division. The team plays its home games at the Cambria County War Memorial Arena in Johnstown, Pennsylvania.
Franchise history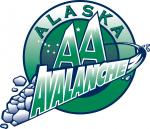 The franchise was originally called the St Louis Sting, and in 2001 moved to Springfield, Missouri as the Springfield Spirit. In 2005, they moved to Wasilla, Alaska as the Wasilla Spirit, only to re-brand themselves as the Alaska Avalanche the next season. The Avalanche played out of the Curtis D. Menard Memorial Sports Center in Wasilla until the end of the 2009-10 Season. The Avalanche moved to Palmer, Alaska beginning in the 2010-11 season and played at the Palmer Ice Arena.[1][2]
The team relocated to Johnstown, Pennsylvania in 2012, taking the place of the ECHL's Johnstown Chiefs, who moved to Greenville, South Carolina in 2011. They became known as the Johnstown Tomahawks [3] [4]
The Tomahawks played their first game on September 8th, 2012 against the Port Huron Fighting Falcons. They would fall 4-3 in overtime. They would earn their first win, a 6-5 shootout victory on September 13th, 2012 over the Kenai River Brown Bears. Their first home game in Johnstown was played on September 29th, 2012 at the Cambria County War Memorial Arena in which the Tomahawks fell 3-2 in a Shootout to the Michigan Warriors.



Season records
Season
GP
W
L
T
OL
SL
PTS
GF
GA
Finish
Playoffs
Dearborn Magic
1990-91
40
6
31
3
-
-
15
n/a
n/a
4th of 4
Western
n/a
Season
GP
W
L
T
OTL
SL
PTS
GF
GA
Finish
Playoffs
Michigan Nationals
1991-92
42
11
24
5
2
-
29
149
202
4th of 4
Western
n/a
1992-93
40
15
19
5
1
-
36
178
216
3rd of 4
Western
n/a
1993-94
46
18
22
4
2
-
42
155
189
3rd of 5
Western
n/a
Season
GP
W
L
T
OL
SL
PTS
GF
GA
Finish
Playoffs
Dearborn Heights Nationals
1994-95
44
5
32
5
2
-
17
121
235
9th of 9
n/a
1995-96
46
4
36
2
4
-
14
133
283
8th of 8
n/a
St. Louis Sting
Season
GP
W
L
OL
SL
PTS
GF
GA
PIM
Finish
Playoffs
1996-97
46
8
38
0
-
16
123
248
n/a
8th, League
N/A
1997-98
56
23
32
1
-
47
188
237
1,718
7th, League
N/A
1998-99
56
34
16
6
-
74
211
180
1,611
3rd, League
N/A
1999-00
56
18
35
3
-
39
164
230
1,605
5th, West
N/A
2000-01
56
15
36
5
-
35
170
263
2,034
5th, West
N/A
Springfield Spirit
2001-02
56
23
29
4
-
50
182
222
1,533
3rd, West
N/A
2002-03
56
15
36
5
-
35
129
240
1,689
5th, West
N/A
2003-04
56
13
39
4
-
30
153
259
1,803
7th, South
N/A
2004-05
56
20
29
7
-
47
144
188
1,027
6th, South
did not qualify
Wasilla Spirit
2005-06
56
23
33
2
-
48
133
187
1,307
4th, West
lost in 1st Round
Alaska Avalanche
2006-07
62
16
39
7
-
39
148
242
1,699
6th, South
did not qualify
2007-08
58
16
38
4
-
36
158
270
1,251
5th, South
did not qualify
2008-09
58
23
30
5
-
51
172
224
1,505
3rd, West
lost in 1st Round
2009-10
58
32
19
7
-
71
198
178
1,393
2nd, West
lost in 1st Round
2010-11
58
32
22
4
-
68
193
173
1,479
3rd, West
lost in 1st Round
2011-12
60
35
19
6
-
76
192
173
1,161
3rd, West
lost in 1st Round
Johnstown Tomahawks
Season
GP
W
L
T
OL
SL
PTS
GF
GA
Finish
Playoffs
2012-13
60
27
21
12
-
-
66
179
171
5th, North
Lost in Play-In Round
2013-14
60
28
27
5
-
-
61
167
181
4th, North
Lost in 1st Round
2014-15
60
25
27
8
-
-
58
166
191
5th, North
Did not qualify
2015–16
60
31
24
5
-
-
67
197
200
3rd East
Won Div. Semifinals, 3-0 vs. New Jersey Titans
Lost Div. Finals, 0-3 vs. Aston Rebels
2016–17
60
40
16
-
3
1
84
209
148
2nd, East
Lost Div. Semifinals, 0-3 vs. NJ Titans
2017–18
60
23
33
-
2
2
50
142
195
5th, East
Did not qualify
2018-19
60
47
9
-
3
1
98
245
150
1st, East
Won Div Semifinals 3-2 vs Northeast Generals
W Div. Final 3-2 vs New Jersey Junior Titans
Lost SF 1-2 vs Fairbanks Ice Dogs
2019-20
51
34
13
-
2
2
72
185
140
2nd, East
Playoffs cancelled
2020-21
54
39
10
-
2
3
83
220
144
1st, East
Lost DSF 2-3 (Maryland Black Bears)
Playoffs
References
External links
TheTomablog- #1 Fan Blog of the Johnstown Tomahawks