Italy

Flag and abbrev.
ITA
Continent
Europe
Leader
Giorgio Napolitano
(President of the Republic)


Silvio Berlusconi
(President of the Council)

Population
60,054,511 (as of 2009)
Registered players
7,075
Percentage
0,00011%
National team
La Blue Team
National federation
Federazione italiana sport del ghiaccio
IIHF ranking
14th (-1)
Top league
Serie A
Current champion
HC Bolzano
Italy is a country in southern Europe, located in the Italian Peninsula and on the two largest islands of the Mediterranean Sea, Sardinia and Sicily. Italy has a population of about 60,000.000. The country shares borders with France, Switzerland, Austria and Slovenia to the North; the country is host to two independant enclaves, the autonomous republics of San Marino and Vatican City.
History of hockey in Italy
The first Italian ice hockey team was created in Torino in 1911. The same year, a club called Circolo Pattinatori Valentino played its first official game against a team from Lyon, France. Soon hockey gained popularity, particurarly in the north of Italy. Hockey teams were founded in the 1920's and the country's first indoor rink was opened in Milan in 1923.
Italy's ice hockey association was created in 1924. A year earlier, Italy had joined the International Ice Hockey Federation. The first national championship was held in 1925.
Organization
Ice hockey in Italy works accordingly to a promotion and relegation system. Besides the league system, there is also a national Cup (la Coppa Italia) and a supercup, the Supercoppa italiana, where the previous winner of the Serie A meets the winner of the Coppa Italia.
Italian hockey scheme

Elite

Serie A (8)

Second

Serie A2 (9)

Third

Serie C Under 26 Prima Divizione

(10)

Fourth

Serie C Under 26 Seconda Divizione

(9)

Fifth

Lombardia (5)
Piemonte/Val d'Aosta (4)
Nord-Est (5)
Centro-Sud (3)
Sixth

Leghe amatoriali altoatesine di hockey su ghiaccio
Women's
Women's Serie A
International
Italy

Info

Rinks

Players

Referees

161


Population

60,231,214

Indoor

53

Total

6,454

Male

--

Capital

Rome

Outdoor

10

Male

1,976

Female

--

IIHF Since

January 24 1924

Junior

4,085

Female

393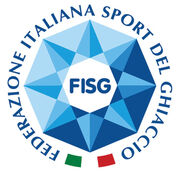 The Italian national team made its debut at the World Championships in 1930. In the Olympics, Italy played first time in Garmisch-Partenkirchen 1936. The best achievement in the olympic ranks is from year 1956: Italy finished 7th in the games in Cortina.
The country has competed in Pool A of World Championships several times, last in 2002, but has not won any medals. Italy's junior and women's teams have competed in Pool B and C of World Championships.
Some great Italian players
National Teams
See also
Category:Italian hockey players

Category:Italian hockey coaches