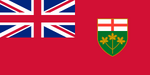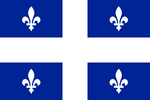 The Intermediate Intercollegiate Series (IIS) was a second tier scholastic competition operating in Ontario and Quebec from 1902-03 to 1938-39. The top tier in the region was the Canadian Intercollegiate Athletic Union (CIAU Central), also founded in 1902. Some schools operated in as many as three levels of play - Senior, Intermediate, and Junior. Others operated at just one level. The intermediate level included the first teams from some schools plus the second teams from others.
Table of Seasons and Champions
Click year column to go to page for that II season. Click champion column to go to the page for that team.
Also see
National links:
Western links:
Atlantic links:
Ontario-Quebec links:
College links: