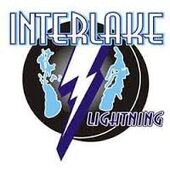 The Interlake Lightning are a Canadian under 18 AAA hockey team from the interlake region of Manitoba, and based out of Teulon. They are members of the Manitoba AAA U18 Hockey League (MU18HL) and Hockey Manitoba.
Season-by-Season Record
[
]
Note: click on season for player stats or on league for season.
Season
League
GP
W
L
T
OTL
GF
GA
Pts
Finish
Playoffs

2004-05

MMHL

2005-06

MMHL

2006-07

MMHL

2007-08

MMHL

2008-09

MMHL
2009-10
MMHL
44
18
20
-
6
158
173
42
3rd East
Lost Prelim Rd
2010-11
MMHL
44
20
22
-
2
160
159
42
4th East
Lost Prelim Rd
2011-12
MMHL
44
24
18
-
2
174
169
50
3rd East
Lost Qtr Final
2012-13
MMHL
44
9
32
-
3
133
215
21
5th East
Lost Prelim Rd
2013-14
MMHL
44
19
21
-
4
109
155
42
9th
DNQ
2014-15
MMHL
44
22
19
-
3
163
147
47
7th
Lost Qtr Final
2015-16
MMHL
44
10
34
-
0
119
236
20
11th
DNQ
2016-17
MMHL
44
10
28
1
5
115
210
26
11th
DNQ
2017-18
MMHL
48
11
32
-
5
117
245
27
12th
DNQ
2018-19
MMHL
48
10
34
-
4
115
247
24
11th
DNQ
2019-20
MU18HL