The Hamilton Kilty B's are a Canadian junior ice hockey team based in Hamilton, Ontario, Canada. They are based out of the Dave Andreychuk Mountain Arena They play in the Golden Horseshoe Conference of the Greater Ontario Junior Hockey League. The team was known as the Ancaster Avalanche from 2013 to 2017 and the Stoney Creek Warriors prior to 2013.
History
The Warriors were formed in 1974 as a member of the Niagara & District Junior C Hockey League. As a Junior C team, the Warriors would win four league titles.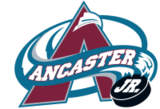 The Warriors moved up to the Golden Horseshoe Junior B Hockey League in 1994 under the name Spirit.

In the Summer of 2013, the team was relocated to Ancaster, Ontario and renamed the Avalanche. On September 7, 2013, hockey officially returned to Ancaster. The Avalanche hosted the Buffalo Regals in their season opener and defeated them 10-3.
In April of 2018 it was announced that the team would be relocating to the Dave Andreychuk Mountain Arena and would be renamed the Hamilton Kilty B's after a previous junior team whic had played in Hamilton.
Season-by-season results
Season
GP
W
L
T
OTL
GF
GA
P
Results
Playoffs
Stoney Creek Warriors
1974-75
27
4
23
0
-
--
--
8
6th NJCHL
1975-76
36
15
18
3
-
--
--
33
5th NJCHL
1976-77
30
19
5
6
-
--
--
44
2nd NJCHL
Won League, Lost CSC QF
1977-78
36
18
17
1
-
--
--
37
5th NJCHL
1978-79
40
22
9
9
-
264
165
53
1st NJC-E
Won League, Lost CSC QF
1979-80
35
30
4
1
-
266
135
61
1st NJC-E
1980-81
40
30
7
3
-
297
136
63
1st NJC-E
Lost Semi-final
1981-82
32
10
18
4
-
--
--
24
5th NJC-C
1982-83
28
15
8
5
-
--
--
35
2nd NJC-E
Lost Semi-final
1983-84
40
26
10
4
-
--
--
56
2nd NJC-E
Lost Final
1984-85
34
26
7
1
-
245
120
53
1st NJC-E
Won League, Lost CSC SF
1985-86
36
28
6
2
-
--
--
58
1st NJC-E
1986-87
34
22
10
2
-
--
--
46
2nd NJC-E
1987-88
37
22
11
4
-
215
161
48
1st NJC-E
Won League, Lost CSC SF
1988-89
40
17
16
7
-
--
--
41
5th NJC-E
1989-90
48
5
42
0
1
183
363
11
9th GHJHL
1990-91
42
11
26
3
2
163
239
27
6th GHJHL
1991-92
42
15
25
2
0
188
255
32
5th GHJHL
1992-93
Did Not Participate
Stoney Creek Spirit
1993-94
41
15
22
4
-
193
245
34
6th NJC-E
1994-95
42
7
31
4
2
182
256
20
7th GHJHL
1995-96
50
29
19
1
1
176
201
60
4th GHJHL
1996-97
42
11
29
1
1
138
189
24
7th GHJHL
1997-98
49
14
29
6
0
187
261
34
7th GHJHL
1998-99
48
8
38
2
0
141
296
18
7th GHJHL
1999-00
48
2
44
2
0
110
383
6
7th GHJHL
2000-01
48
12
31
5
0
150
249
29
6th GHJHL
Stoney Creek Warriors
2001-02
47
10
33
2
2
132
236
24
7th GHJHL
2002-03
48
6
36
3
3
148
292
18
7th GHJHL
2003-04
48
11
31
5
1
128
182
28
6th GHJHL
2004-05
48
15
22
9
2
134
184
41
5th GHJHL
2005-06
49
25
18
3
3
177
138
56
5th GHJHL
Lost Quarter-final
2006-07
49
11
35
2
1
157
263
25
7th GHJHL
Lost Quarter-final
2007-08
49
23
22
1
3
212
211
50
6th GOJHL-GH
2008-09
52
35
15
-
2
246
173
72
2nd GOJHL-GH
Lost Final
2009-10
51
36
11
-
4
248
166
76
2nd GOJHL-GH
Lost Semi-final Round Robin
2010-11
51
26
20
-
5
209
192
57
6th GOJHL-GH
Lost Conf. QF
2011-12
51
15
33
-
3
152
238
33
6th GOJHL-GH
Lost Conf. QF
2012-13
51
18
26
-
7
145
179
43
6th GOJHL-GH
Ancaster Avalanche
2013-14
49
24
19
-
6
187
165
54
5th GOJHL-GH
Lost Conf. QF
2014-15
49
29
16
-
4
170
144
62
4th GOJHL-GH
Won Conf. Quarter-finals, 4-0 (Canucks)
Lost Conf. Semi-final, 1-4 (Corvairs)
2015-16
50
28
15
4
3
205
154
63
3rd of 8-GH
10th of 26 GOJHL
Won Conf. Quarter-finals, 4-0 (Blackhawks)
Lost Conf. Semi-final, 2-4 (Falcons)
2016-17
50
30
15
0
5
217
143
65
4th GOJHL-GH
Won Conf. Quarter-finals, 4-1 (Meteors)
Lost Conf. Semi-final, 4-0 (Corvairs)
2017-18
50
32
14
0
4
210
142
68
4th GOJHL-GH
Won Conf, Quarter-final, 4-0 (Jr. Canadians)
Lost Conf. Semi-finals 3-4 (Falcons)
2016-17
50
30
15
0
5
217
143
65
4th GOJHL-GH
Won Conf. Quarter-finals, 4-1 (Meteors)
Lost Conf. Semi-final, 4-0 (Corvairs)
Hamilton Kilty B's
2018-19
48
35
12
0
1
194
110
71
3rd GOJHL-GH
Won Conf. Quarter-final, 4-0 (Meteors)
Lost Conf. Semi-finals 3-4 (Falcons)
2019-20
50
31
16
2
1
192
1128
65
4th GOJHL-GH
Won Conf. Quarter-finals 4-0 (Blackhawks)
Balance of playoffs cancelled by Hockey Canada due to COVID-19 pandemic
2020-21
Season cancelled due to COVID-19 pandemic
Sutherland Cup appearances
2009: Brantford Eagles defeated Stoney Creek Warriors 4-games-to-1
External links