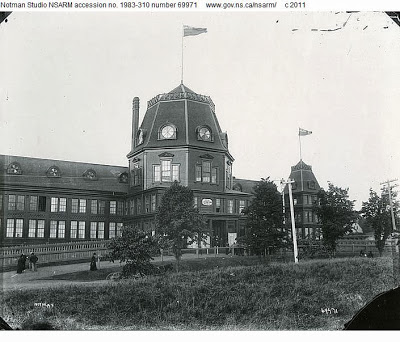 The Halifax Exhibition Building also known as the Provincial Exhibition Building was an indoor facility located in Halifax, Nova Scotia.  The facility opened in 1880 and in 1907 moved to South Street where it continued to operate as a rink for a few more years."
The facility has a documented history for figure skating as home of the Halifax Skating Club but, it is not clear if it was also used for hockey.
The Halifax Forum would be built on the same location opening in 1927.
http://skateguard1.blogspot.com/2016/01/halifaxs-skating-history-part-two.html