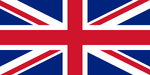 The United Kingdom of Great Britain and Northern Ireland are islands in Europe.

It has a population of about 60,000,000.
Britain won the gold medal at the 1936 Olympics.
Great Britain

Info

Rinks

Players

Referees

277

Population

62,041,708

Indoor

44

Total

5,627

Male

--

Capital

London

Outdoor

0

Male

1,191

Female

--

IIHF Since

November 19 1908

Junior

3,853

Female

583
The British national ice hockey team (also known as Team GB) is the name of the national ice hockey Team for the United Kingdom. A founding member of the International Ice Hockey Federation in 1908, the team is controlled by Ice Hockey UK.
The team was a force in the game in the early 20th century, winning the first ever IIHF European Championship, Bronze medalists at the 1924 Winter Olympics in Chamonix, and became Olympic champions in 1936 in Germany.
However since then the GB team has made little impact on the sport.
The current coach is Paul Thompson.
ice hockey was first played in Great Britain in the late 1800's.
[2][3]In 1876, the World's first artificial ice rinks were opened in London. The first official ice hockey game in Europe, was played between two English teams in 1885.
In 1903-04, Great Britain had a 5-team league and the first Scottish game was played in 1908. The same year, Great Britain joined the IIHF as a founder member.

Great Britain has not competed at the Olympics in ice hockey since 1948, but they have still competed in the world championships. The Womens, U20, and U18 teams have also competed at the world championships.
National Teams
Leagues
Elite Ice Hockey League (

)
English Premier Ice Hockey League (

)
English National Hockey League (

)
Scottish National League (

)
Northern League (2005-) (

)

Defunct
Women's
British Women's League

British Women's League Division 1