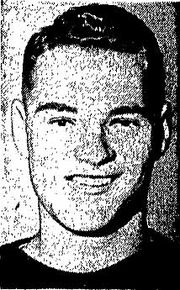 George Edward Mara, Order of Canada (December 12, 1921 in Toronto, Ontario – August 30, 2006) was a Canadian businessman and Winter Olympics athlete.
Born in Toronto, Ontario, he was educated at Upper Canada College and played for the Toronto Marlboros junior team. After declining an offer from the Detroit Red Wings during World War II, he instead served as a Lieutenant in the Royal Canadian Navy. After the war, he played for the RCAF Flyers in the 1948 Winter Olympics and was captain of the gold medal team.
From 1957 to 1969, he was a Director of Maple Leaf Gardens and briefly became President in 1969.
He died in 2006 while undergoing heart surgery.
References