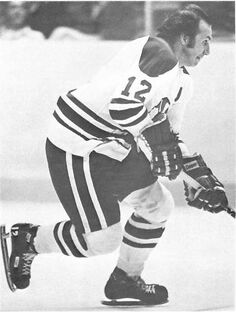 Gary Walter Jarrett (born September 3, 1942 in Toronto, Ontario) is a retired Canadian ice hockey forward.
Jarrett began his National Hockey League career with the Detroit Red Wings in 1966. He also played for the Oakland Seals. He left the NHL after the 1972 season. He played 4 seasons in the WHA with the Cleveland Crusaders before retiring after the 1976 season.
He played junior hockey for the Toronto Marlboros from 1959 to 1962 so, at the time was a Toronto Maple Leafs' prospect. But with the deep roster of the Leafs then, he only got into one game for the NHL team in 1960-61. Otherwise he was buried in the Leafs' farm system.
In 1966 he was traded to the Detroit Red Wings as part of the Andy Bathgate-Marcel Pronovost deal. That and the 1967 NHL Expansion got him into the NHL with the Wings in 1967-68, when he scored 18 goals and 21 assists in his first full NHL season. That summer he was traded to the Oakland Seals where he spent four seasons as one of the bright lights on a terrible team.
He retired during the 1971-72 season but returned in 1972-73 as a member of the Cleveland Crusaders of the World Hockey Association. Jarrett played four seasons for that team, scoring 104 goals and 119 assists in 298 games. He retired in 1976.
In the NHL Jarrett scored 72 goals and 92 assists in 341 games.
External links
Edit
Community content is available under
CC-BY-SA
unless otherwise noted.