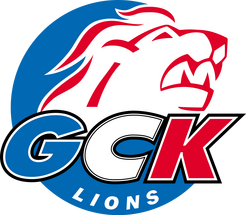 loghgtdb ghb The Grasshopper Club Küsnacht Lions (formerly known as the Grasshopper-Club Zürich; usually referred to as the GCK Lions) is a professional team playing in the National League B based in Zurich, Switzerland.
The team was founded in 1932. Today, the GCK Lions serve as the farm team of ZSC Lions.
The home arena is Eishalle Küsnacht (capacity 2,200). The team has won one Swiss Championships, in 1966, as well as two championships in the Swiss second division (National League B), in 1946 and 1963. The name of GCK is derived from "Grasshopper Club Zürich" (GCZ) and "SC Küsnacht" (SCK) — two sports clubs which merged to form GCK.