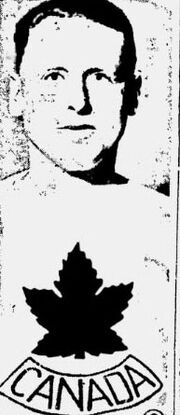 Olympic medal record
Men's Ice hockey
Silver

1936 Garmisch-

Partenkirchen

Team Competition
Francis William "Dinty" Moore (October 29, 1900 – January 21, 1976) was a Canadian ice hockey player who competed in the 1936 Winter Olympics.
In 1936 he was a member of the Canadian ice hockey team, which won the silver medal.
He was president of the Ontario Hockey Association from 1942 to 1945 and was made a life member in 1962.
The F. W. "Dinty" Moore Trophy was named in his honour.
He was born in Port Colborne, Ontario and died in Morgan's Point, Ontario.