Eugene Milton Long from Clinton, New York was the first to pioneer the fibreglass Goalie Mask beginning in the 1958-59 season at Hamilton College.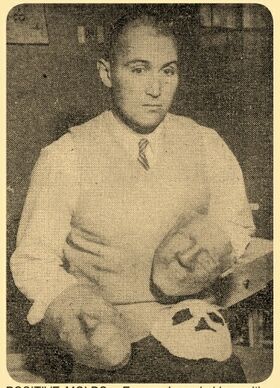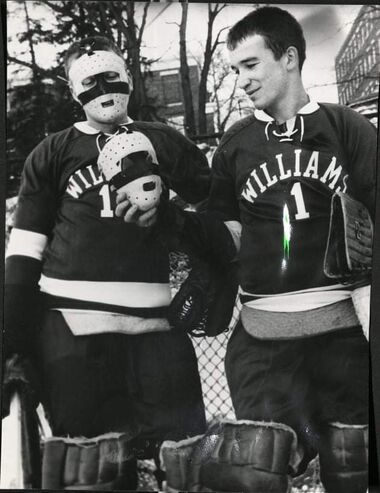 He later helped design a mask for Jacques Plante of the Montreal Canadiens in 1959.
AL LAPEY, Williams College goalie, wore a Gene
Long style mask built by trainer Skip Alcott. Lapey
reeled off 20 wins in his senior year and credits the
mask for saving his brain. Below he and backup
goalie Bobby Rich compare their new masks.