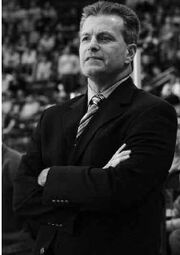 Don Lucia (b. August 20 1958 in Grand Rapids, Michigan, United States) is the head coach of the Minnesota Golden Gophers since 1999.
Lucia played for the Notre Dame Fighting Irish from 1977 to 1981 before retiring from playing. He bwgan his coaching career in 1985 with the Alaska-Anchorage Seawolves as assistant coach. After one season, he left the team, and joined in 1989 Fairbanks' Alaska University to coach the Alaska Nanooks as head coach.
In 1993, Lucia joined the Colorado College Tigers and was their head coach for six seasons, including a solid 1995-96 season where he led the Tigers to a 35-5-4 record.
Community content is available under
CC-BY-SA
unless otherwise noted.