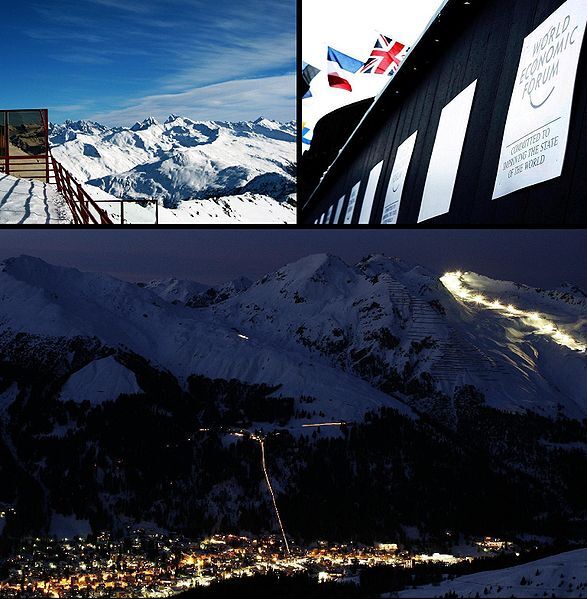 Davos is a town of about 10,000 people in eastern Switzerland (canton of Graubünden).
It is a major winter sports resort (as well as the highest city of Europe) and the annual host of the World Economic Forum.
Hockey in Davos
Davos is the home to HC Davos, one of the most successful teams of Swiss hockey. Through its 88 years of existence, it has been 28 times Swiss champion.
Davos is also home to the Spengler Cup, an annual invitational friendly tournament traditionally involving HC Davos, the Canadian National Team and several professional European clubs.
Teams
Arenas
Players
External Links