Chippewa Steel

City:
Chippewa Falls, Wisconsin
League:
NAHL
Division:
Midwest
Founded:
2010
Home Arena:
Chippewa Area Ice Arena
Colors:
Gray, Green, White
Owner(s):
Kasik Hockey, LLC
General Manager:
Mike Janda (2021-22)
Head Coach:
Mike Janda (2021-22)
Franchise history
2005-10:
North Iowa Outlaws
2010-2018:
Coulee Region Chill
2018-Present:
Chippewa Steel
The Chippewa Steel is a Junior A Tier II ice hockey team based in Chippewa Falls, Wisconsin, USA.
Team History
[
]
The franchise began in 2005 as the North Iowa Outlaws based in Mason City, Iowa. The team played in Iowa for five seasons, until moving to Onalaska in 2010. On Sept 5, 2014 team owner Michelle Bryant announced that the franchise was moving 10 miles south to La Crosse, Wisconsin and that the Chill would now play their games at the Green Island Ice Arena. For the 2013-2014 season, the Chill moved from the North American Hockey League's Central Division to the Midwest Division. The team moved from the Onalaska OmniCenter to the Green Island Ice Arena for the 2015-16.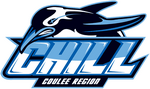 On April 30, 2018 the league announced that the Coulee Region Chill were sold and would be relocated about 90 miles (145km) north to Chippewa Falls, Wisconsin playing out of the Chippewa Area Ice Arena. The team is being renamed to the Chippewa Steel. In a related move the La Crosse Freeze of the North American 3 Hockey League will have their membership transferred and would become the Coulee Region Chill while remaining in the same city..[1]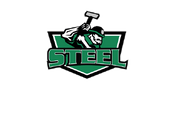 Season-by-season records
[
]
Season
GP
W
L
OL
SL
PTS
GF
GA
PIM
Finish
Playoffs
North Iowa Outlaws
2005–06
58
18
37
3
-
39
149
219
1439
5th, Central
Did not qualify
2006–07
62
27
29
6
-
60
174
198
1446
4th, Central
Lost in 1st Round 2-3 to Fargo-Moorhead Jets
2007–08
58
38
16
4
-
80
195
137
1209
1st, Central
Lost in 1st Round 0-3 to Springfield Jr. Blues
2008–09
58
35
18
5
-
75
229
171
1107
2nd, Central
Eliminated in Robertson Cup Round Robin
2009–10
58
15
37
6
-
36
147
234
915
5th, Central
Did not qualify
Coulee Region Chill
2010–11
58
33
20
5
-
71
204
180
982
2nd(T), Central

Won in Div. semifinals 2-3 to Owatonna Express
Lost in Div. Final 2-3 to Bismarck Bobcats

2011–12
60
18
35
7
-
43
162
229
996
4th, MidWest
Lost in Div. Semifinals 0-3 to St. Louis Bandits
2012–13
60
16
39
5
-
37
157
224
849
6th, Central
Did not qualify
2013–14
60
31
28
1
-
63
181
181
1011
5th, Midwest
Did not qualify
2014–15
60
28
23
9
-
65
176
182
987
4th, Midwest
Lost in 1st Round 2-3 to Minnesota Wilderness
2015–16
60
33
26
1
-
67
177
165
883
4th, Midwest
Lost Div. Semifinal 1-3 to Fairbanks Ice Dogs
2016-17
60
33
26
1
-
67
177
165
883
4th, Midwest
Lost Div. Semifinal 0-3 to Janesville Jets
2017-18
60
17
34
4
5
43
162
214
661
5th, Midwest
Did not qualify
Chippewa Steel
2018-19
60
19
38
2
1
41
149
220
-
6th, Midwest
Did not qualify
2019-20
51
29
18
3
1
62
171
146
-
2nd, Midwest
Playoffs Cancelled
2020-21
48
14
29
2
3
33
116
169
90
5th Midwest
Did not qualify
Playoffs
[
]
External links
[
]
References
[
]