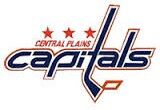 The Central Plains Capitals are a Canadian under 18 AAA hockey team from the central region of Manitoba, and based out of Portage la Prairie. They are members of the Manitoba AAA U18 Hockey League (MU18HL) and Hockey Manitoba.
Season-by-Season Record
[
]
Note: click on season for player stats or on league for season.
Season
League
GP
W
L
T
OTL
GF
GA
Pts
Finish
Playoffs
2009-10
MMHL
44
20
22
-
2
142
173
42
4th West
Lost Qtr Final
2010-11
MMHL
44
21
17
-
6
163
152
48
3rd West
Lost Qtr Final

2011-12

MMHL
44
18
25
-
1
150
185
37
4th West
Lost Qtr Final
2012-13
MMHL
44
16
24
-
4
148
178
36
5th West
Lost Prelim Rd
2013-14
MMHL
44
9
33
-
2
131
267
20
12th
DNQ
2014-15
MMHL
44
8
32
-
4
93
200
20
11th
DNQ
2015-16
MMHL
44
23
15
-
6
146
126
52
5th
Lost Qtr Final
2016-17
MMHL
44
25
15
0
4
182
152
54
7th
Lost Qtr Final
2017-18
MMHL
48
23
19
-
6
206
190
52
8th
Lost Qtr Final
2018-19
MMHL
48
18
29
-
1
156
183
37
10th
DNQ
2019-20
MU18HL