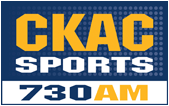 CKAC is the only 24-hours French-language traffic radio station at 730AM in Montreal, Quebec. It is now known as Radio Circulation 730 with the slogan "La circulation, en tout temps."
3/5/1922: The CKAC's construction was announced.
2/10/1922: This station was officially launched.
1929-1940: It was an affiliate of CBS network.
1950: Increasing daytime power to 10,000 watts and began broadcasting 24/7.
1/10/1950: CKAC began broadcasting "Le Chapelet en famille".
13/1/1958: It increased power to 50,000 watts.
1970-1980: It was one of a few stations in Canada to reach 1,000,000 listeners at that time.
Early 2000s: CKAC lost significant numbers of listeners to CBF-FM.
30/5/2005: Corus closed the reputed CKAC newsroom.
1/3/2007: It airs an all-sports format.
2/9/2010: CKAC stopped its sports format and played a wide variety of music.
6/9/2010: Become first French station in Canada to broadcast traffic "all the time".
Programming
Edit
The regular traffic programming is broadcast at 4:30 in weekdays and 6:00 in weekends. Everyday, CKAC stops live reports at 1:00. Traffic is delivered every 5 minutes, with 170 cameras on the traffic center. Listeners can call the traffic tipline at: 5147900231.
External Links
Edit
Community content is available under
CC-BY-SA
unless otherwise noted.