Bridgestone Arena of the Nashville Predators National Hockey League.
Seating capacity
The Bridgestone Arena has a seating capacity of 17,113 for ice hockey.
The seating configuration is notable for the oddly-shaped south end, which features two large round roof support columns, no mid-level seating, and only one level of suites, bringing the upper level seats much closer to the floor.
On February 23, 2010, it was announced that Bridgestone will assume the naming rights of the building. The arena became known as Bridgestone Arena. [1]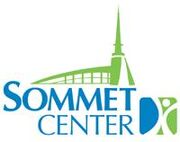 External links