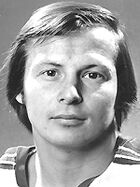 William Wayne Heindl, Jr.

He played junior hockey for the Winnipeg Braves and the Oshawa Generals from 1963 to 1966. Heindl then played for the Clinton Comets of the Eastern Hockey League for two seasons and the Canadian National Team in 1968-69 and 1969-70. Heindl played for Canada at the 1969 World Championship.
After the Canadian National Team disbanded in 1970, Heindl joined the Minnesota North Stars. He played 14 games over two seasons for the Stars while spending most of his time in the minors. In 1972 he was chosen by the Atlanta Flames in the 1972 NHL Expansion Draft but was quickly traded to the New York Rangers. Heindl only got into four games with the Rangers in 1972-73.
Heindl then jumped to the Cleveland Crusaders of the World Hockey Association (WHA) and played the 1973-74 season for them. In 1974-75 he played for the minor pro Cape Codders and then went to Sweden to play for BK Backen for two seasons.
Heindl retired in 1977.
In the NHL Heindl played in 18 games and scored 2 goals and 1 assist. He played in 67 WHA games and scored 4 goals and 14 assists.
Career Statistics
Awards & Achievements
MJHL Second All-Star Team (1965)
Turnbull Cup Manitoba Junior Hockey League Championship (1965)
Ontario Hockey Association Junior A Hockey Championship (1966)
Eastern Canada Junior A Hockey Championship (1966)
Eastern Hockey League Championship (1968)
Played in IIHF World Championship (1969)
Photos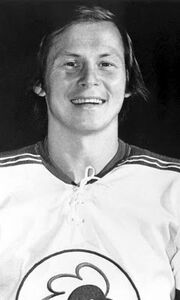 External links