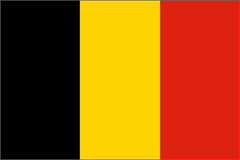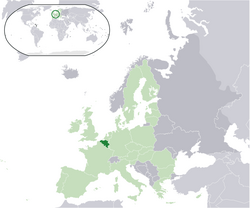 Belgium is a country of over 10,000,000 people in western Europe. Its capital is Brussels.
Belgium

Info

Rinks

Players

Referees

Population

10,584,534

Indoor

13

Total

1402

Male

22

Capital

Brussels

Outdoor

1

Male

345

Female

2

IIHF Since

December 8, 1908

Junior

1057

(founding member)

Female

94
The first ice hockey games in Belgium were played in the early 1900's. The Belgian Ice Hockey Federation was founded in 1908, and in the same year Belgium joined as the fifth member of the IIHF in 1908.
Belgium played its first international game in 1906, and the first national championship was held in 1912. The national title is still competed for.
Belgium has generally participated in the lower pools of the international tournemnts. The Belgian Junior ans Womens have also participated in IIHF tournaments.