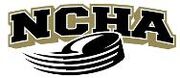 This is the 2021-22 Northern Collegiate Hockey Association Women's hockey season.
Membership Changes
[
]
Membership
[
]
Standings
[
]
To be added upon completion of the regular season.
Slaats Cup Tournament
[
]
Format
[
]
The top six teams qualify for the playoffs. The top seed plays the six seed, 2 plays 5 and 3 plays four in the first to three point quarterfinals. A mini game will be played if the series is tied. The highest seeded quarterfinal winner advances to the final and the other two quarterfinal winners meet in a single game semifinal with the winner meeting the highest seeded team in the tournament championship. The semifinal and final rounds are held at the rink of the highest seeded quarterfinal winner. The conference tournament champion normally earns the conference's automatic bid to the 2022 NCAA Division III Women's Ice Hockey Tournament.
References
[
]