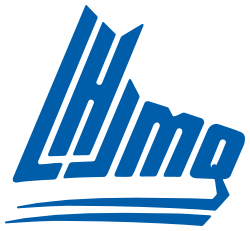 This is the 2020-21 Quebec Major Junior Hockey League season. This is the league's 52nd season.
Start and Stop of Play
[
]
Due to the COVID-19 pandemic the league had modified its schedule, to have team only play intra-divisional games for the season and reduced crowds, which started on October 2nd. The QMJHL was the only one of the three Major Junior leagues to start operations in anything resembling a normal time frame. The WHL was hoping to start play in early January with a strictly intra-divisional schedule as well. The OHL is facing the likelihood of not being able to play at all or have to play with a drastic change to the way the game is played such as no checking and 3-on-3 or 4-on-4 game play.
A rise in cases in the province of Quebec had begun during training camp leading the province to place severe restrictions in much of the area along the St. Lawrence River between greater Montreal and Quebec City which accounts for the majority of the provinces population.
By October 14 the league announced that play among Quebec teams would be stopped for at least two weeks due to the restrictions in place causing 6 of the 12 Quebec teams not being able to operate. The Moncton Wildcats are also unable to operated due to restrictions in place in the Moncton area due to a spike in cases in the Moncton area and the province as a whole. The remaining five teams in the Atlantic Division are allowed to have games for the time being as PEI and Nova Scotia have had relatively few cases and Bathurst and Saint John have not been hit as hard as Moncton.
On November 30th the league suspended play until at least January 3rd due to an increase in cases across the league's footprint.[1]
Franchise changes
[
]
Member teams
[
]
Division
Team
City
Arena
Capacity
West
Blainville-Boisbriand Armada
Boisbriand, Quebec
Centre d'Excellence Sports Rousseau
3,269
Gatineau Olympiques
Gatineau, Quebec
Centre Robert Guertin
3,196
Rouyn-Noranda Huskies
Rouyn-Noranda, Quebec
Aréna Iamgold
2,993
Val-d'Or Foreurs
Val-d'Or, Quebec
Centre Air Creebec
2,398
Central
Drummondville Voltigeurs
Drummondville, Quebec
Centre Marcel Dionne
2,889
Shawinigan Cataractes
Shawinigan, Quebec
Centre Gervais Auto
4,350
Sherbrooke Phoenix
Sherbrooke, Quebec
Palais des Sports
3,718
Victoriaville Tigres
Victoriaville, Quebec
Colisée Desjardins
2,753
East
Baie-Comeau Drakkar
Baie-Comeau, Quebec
Centre Henry-Leonard
2,779
Chicoutimi Saguenéens
Saguenay, Quebec
Centre Georges-Vézina
3,759
Quebec Remparts
Quebec City, Quebec
Videotron Centre
18,482
Rimouski Océanic
Rimouski, Quebec
Colisée Financière Sun Life
4,415
Maritimes
Acadie–Bathurst Titan
Bathurst, New Brunswick
K.C. Irving Regional Centre
3,162
Cape Breton Eagles
Sydney, Nova Scotia (Cape Breton Regional Municipality), Nova Scotia
Centre 200
5,010
Charlottetown Islanders
Charlottetown, P.E.I.
Eastlink Centre
3,718
Halifax Mooseheads
Halifax, Nova Scotia
Scotiabank Centre
10,595
Moncton Wildcats
Moncton, New Brunswick
Avenir Centre
10,000
Saint John Sea Dogs
Saint John, New Brunswick
TD Station
6,297
Final standings
[
]
Source: TheQMJHL.ca
Note: GP = Games played; W = Wins; L = Losses; OTL = Overtime Losses; SL = Shootout Losses; GF = Goals For; GA = Goals Against; PTS = Points; PTS%= Points Percentage; x = clinched playoff berth; y = clinched division title; z = clinched Jean Rougeau Trophy
2021 President's Cup Playoffs
[
]
Playoff set up
[
]
Maritimes Division
[
]
On April 16th the league posted an update on the playoffs for the teams in the Maritimes Division. The Cape Breton Eagles and Halifax Mooseheads will not participate in the 2021 President Cup Playoffs (shortly after the start of the playoffs indoor gatherings would be banned and restrictions on non-essential travel in Nova Scotia due to a spike in the number of COVID-19 cases). The three New Brunswick teams will play a nine game round robin to determine who will play the Charlottetown Islanders in the Maritimes Division final.
Quebec Divisions
[
]
The 12 Quebec teams will participate in a playoff that will have three teams advance to a semifinal event along with the Maritimes champion in a protected environment with the exact format to be determined.[2] The playoff scheduling for the Gatineau Olympiques and the Québec Remparts remains on hold as both teams are dealing with COVID-19 issues.[3]
Cancellation of 2021 Memorial Cup
[
]
The playoff champion does not advance to the 2021 Memorial Cup as the event was cancelled on April due to restrictions from the pandemic as the Ontario Hockey League is due to host the tournament and the league has not begun play for the 2020-21 season and are facing not being able to even practice until late May at the earliest due to a lock-down in place in the Province of Ontario due to a large spike in cases of COVID-19 in the province.[4] The OHL would cancel its' season on April 20th without playing any games. The Western Hockey League cancelled its playoffs on April 19th due to logistical issues involving multiple governmental jurisdictional regulations (four provinces, two states, and two countries).
Quebec First Round
[
]
New Brunswick Round Robin
[
]
Standings
[
]
Atlantic Final
[
]
Best-of-five
Quebec Second Round
[
]
Best-of-five, all games held at Videotron Centre in Quebec City, Quebec
Semifinals
[
]
Being held at Videotron Centre in Quebec City, Quebec. Best-of-five series.
Final
[
]
Held at Videotron Centre in Quebec City, Quebec. Best-of-seven series.
References
[
]