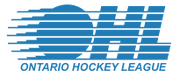 This is the 2020-21 Ontario Hockey League season. This is the league's 51st season dating back to its' founding as the Ontario Major Junior Hockey League.
There are currently 20 teams in the OHL; 16 are based in the Canadian province of Ontario,three teams in the American state of Michigan and one team in the American state of Pennsylvania. Out of the 18 teams based in Ontario, 15 teams are in Southern Ontario, and 3 teams are in Northern Ontario.
The 20 OHL clubs play a 68 game unbalanced schedule, which starts in the third full week of September, running until the third week of March. Ninety per cent (90%) of OHL games are scheduled between Thursday and Sunday to minimize the number of school days missed for its players. Ninety-five per cent (95%) of the players in the league are attending high school or college.
Effects of COVID-19 pandemic
Spring 2020
The league was forced to end its season on March 12th after an order from Hockey Canada that suspended all play in leagues under its' jurisdiction. The balance 2019-20 season playoffs and the Memorial Cup were cancelled shortly thereafter.
Summer 2020
The league announced it was hoping for an early December start.
Fall 2020
But with an early fall spike in cases that it is seeming to be an unlikely event unless some fundamental changes to the games are made such as no contact between players (i.e. checking and fighting) and the possibility of playing 4-on-4 or even 3-on-3 games and reduced rosters to allow for more space between players on benches. The Ottawa 67's and Mississauga Steelheads are both in "hot zones" and would not be able to play games in their home region. The three U.S.-based teams (Erie Otters, Flint Firebirds, and Saginaw Spirit) are presently unable to cross the Canada-U.S. border and would require permission of the Canadian federal government to do so. The league has already stated it would not be interested in a bubble situations.[1] Other leagues (Allan Cup Hockey, Ontario University Athletics and Greater Toronto Hockey League) in Ontario have stated they would not start until January at the earliest. The Greater Ontario Junior Hockey League and Provincial Junior Hockey League (OHA) have both had their U.S.-based teams suspend operations for the season due to the border closure and government restrictions in place in New York.
The league will attempt a February 4, 2021 start with each team playing 40 games and only 8 teams (as opposed to the traditional 16) qualifying for the playoffs and that the 2021 Memorial Cup will be held June 17 to 20 with an apparently shortened time frame. No mention was made of the status of the US-based teams in the league as it is subject to border closure which is being renewed on a month-by-month basis.[2]
On April 20, 2021 the league announced the cancellation of the 2020-21 season.[3]
Franchise changes
none
Current member teams
Ontario Hockey League

Eastern Conference

Division
Team
City
Arena
Capacity
East
Hamilton Bulldogs
Hamilton, Ontario, Canada
FirstOntario Centre
17,383
Kingston Frontenacs
Kingston, Ontario, Canada
Leon's Centre
5,614
Oshawa Generals
Oshawa, Ontario, Canada
Tribute Communities Centre
6,125
Ottawa 67's
Ottawa, Ontario, Canada
TD Place Arena
9,862
Peterborough Petes
Peterborough, Ontario, Canada
Peterborough Memorial Centre
4,329
Central
Barrie Colts
Barrie, Ontario, Canada
Sadlon Arena
4,195
Mississauga Steelheads
Mississauga, Ontario, Canada
Paramount Fine Foods Centre
5,612
Niagara IceDogs
St. Catharines, Ontario, Canada
Meridian Centre
5,300
North Bay Battalion
North Bay, Ontario, Canada
North Bay Memorial Gardens
4,246
Sudbury Wolves
Sudbury, Ontario, Canada
Sudbury Community Arena
4,640

Western Conference

Division
Team
City
Arena
Capacity
Midwest
Erie Otters
Erie, Pennsylvania, USA
Erie Insurance Arena
6,833
Guelph Storm
Guelph, Ontario, Canada
Sleeman Centre
4,715
Kitchener Rangers
Kitchener, Ontario, Canada
Kitchener Memorial Auditorium Complex
7,777
London Knights
London, Ontario, Canada
Budweiser Gardens
9,046
Owen Sound Attack
Owen Sound, Ontario, Canada
Harry Lumley Bayshore Community Centre
3,500
West
Flint Firebirds
Flint, Michigan, USA
Dort Federal Credit Union Event Center
4,021
Saginaw Spirit
Saginaw, Michigan, USA
Dow Event Center
5,527
Sarnia Sting
Sarnia, Ontario, Canada
Progressive Auto Sales Arena
5,500
Sault Ste. Marie Greyhounds
Sault Ste. Marie, Ontario, Canada
Essar Centre
4,928
Windsor Spitfires
Windsor, Ontario, Canada
WFCU Centre
6,450
Standings
Season cancelled
2021 J. Ross Robertson Cup Playoffs
The J. Ross Robertson Cup playoffs consist of 16 teams, the top 8 from each conference. The teams play a best-of-seven game series, and the winner of each series advances to the next round. The Eastern Conference champion is awarded the Bobby Orr Trophy and the Western Conference champion is awarded the Wayne Gretzky Trophy. The two conference champions compete for the J. Ross Robertson Cup and a berth in the 2021 Memorial Cup.
The Memorial Cup would be cancelled prior to the league cancelling its own season.
References