This is the 2019-20 Superior International Junior Hockey League season. This is the league's 19th season.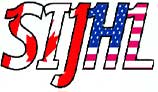 Each team is scheduled to play 56 games 27 at home and 27 on the road with two additional games scheduled for the league showcase. The regular season will start the third week of September and scheduled to end Mid-March.
Suspending of Play
The Canadian Junior Hockey League announced Thursday that effective Friday, March 13, all games and hockey-related activity involving its member clubs have been cancelled, until further notice, due to the continued threat of the global COVID-19 (Coronavirus) Pandemic as well as potential exposure and contamination of its players, team staff members, on and off-ice officials, volunteers and fans.[1]
Membership Changes
On June 12, 2019 it was announced the Minnesota Iron Rangers would take a one year leave of absence for the 2019-20 season with the intention of relocating somewhere within the Iron Range of Minnesota.[3] Other sources indicate that the team may have in fact folded.[4]
On February 18, 2020 the league announced the addition of the Kam River Fighting Walleye.[5] The team will begin play with the 2020-21 season. The organization is moving up from the Junior B Lakehead Junior Hockey League which it has played in for the past three seasons. [6]
The Teams
On Hiatus

Standings

Bill Salonen Cup Playoffs

The first round has the third place team playing the sixth place team and the fourth place team playing the fifth place team in best-of-five series. The teams are re-seeded with the lower seeded first round winner playing the 1st place team and the higher seeded first round winner playing the 2nd place team in the best-of-seven semifinals. The semifinal winners meet in the best-of seven final. The winner of the playoffs will advance to the 2020 Dudley Hewitt Cup . The winner of that tournament advances to the 2020 Centennial Cup being held in Portage la Prairie, Manitoba.

The season would be cancelled prior to the end of the season.

References