This is the 2019-20 Manitoba Junior Hockey League Season, the League's hundred and third season.
---
As Canada's National Junior A Championship prepares to celebrate its 50th anniversary in May in Portage la Prairie, Man., Hockey Canada, in partnership with the CJHL, has announced that Canada's National Junior A Championship will return to its original name – the Centennial Cup – starting in 2020.
---
Portage la Prairie to host 2020 Centennial Cup Championship.
Winnipeg Blues sold to 50 Below Sports + Entertainment Inc., owner of the Winnipeg Ice of the WHL.
OCN Blizzard sold to a group of business owners in The Pas.
Bantam Draft held in Winnipeg on June 9th.
League schedules Prospect Development Camp for July 25th to 28th at the Seven Oaks Arena.
League schedules Showcase for September 29th to October 1st at Seven Oaks Sportsplex in Winnipeg.
SJHL and MJHL announced the MJHL/SJHL Showcase to be held in Regina, January 21st and 22nd.
League limits the number of 20-year-olds a team can register to seven.
League announced that they will be forming an elite team to participate in the Sirius Russia Junior Club World Cup in August 2020 in Sochi, Russia.
League announced the launch of the MJHL Podcast, every Thursday throughout the MJHL season.
League and Canadian Mental Health Association partner to support mental health of Jr. A hockey players.
CJHL announced Tim Hortons will be the presenting sponsor of the Centennial Cup.
League announced they will hold a U.S. Prospects Camp in Grand Forks, April 3rd to 5th, 2020.
League Commissioner Kim Davis announced he will be stepping down at the end of June 2020.
League Director of Operations, Kevin Saurette, will take over as the next Commissioner.
---
CJHL announced the Steinbach Pistons organization have won the prestigious 2018-19 Canadian Junior Hockey League Declaration of Principles Award. The Declaration of Principles was created by the National Hockey League and the NHL Player's Association to inspire fans, players, and communities to create the best possible experience for the entire hockey community. The Pistons volunteered 1,300 hours of their time during the season to connect with Steinbach and the surrounding communities.
---
 
Quarter-Finals
Semi-Finals
Turnbull Cup Final
 
 
 
 
 
 
 
 
 
 
 
 
 
 
 
1
 Steinbach
8
 Winnipeg
1
 
 
5
 
 
2
 Portage
2
 
7
 Dauphin
1
 
 
1
 
 
2
 
 
3
 Winkler
6
 Virden
2
 
3
 
 
4
 Swan Valley
 
5
 Waywayseecappo
Manitoba / Saskatchewan Playoff
[
edit
|
edit source
]
Anavet Cup Championship
CJHL World Junior A Challenge
[
edit
|
edit source
]
see 2019 World Junior A Challenge
see 2020 CJHL Prospects Game
see 2020 SJHL / MJHL Showcase
First All-Star Team
Grady Hobbs • Jayden McCarthy • Mikol Sartor
Dauphin Kings • Winkler Flyers • Winnipeg Blues
Drake Burgin • Caelan McPhee
Winkler Flyers • Portage Terriers
Matt Lenz
Steinbach Pistons
Second All-Star Team
Tanner Andrew • Nakodan Greyeyes • Carter Loney
Virden Oil Capitals • Dauphin Kings • Steinbach Pistons
Nick Doyle • Jayden Wojciechowski
Wayway Wolverines • Virden Oil Capitals
Levi Mitchell
Dauphin Kings
Rookie All-Star Team
Luke Beerman • Braden Fischer • Caiden Gault • Austin Lamotte • Carter Loney
Swan Valley Stampeders • Winnipeg Blues • Selkirk Steelers • Dauphin Kings • Steinbach Pistons
Austin Clyne • Trent Sambrook
Portage Terriers • Winkler Flyers
Cooper Hatfield
Winnipeg Blues
see 2019-20 MJHL Alumni News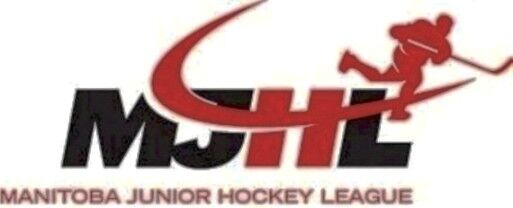 Community content is available under
CC-BY-SA
unless otherwise noted.