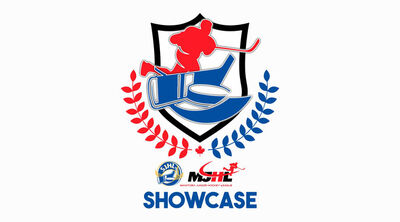 The Showcase featured the top 60 college eligible players from each league as chosen by the coaches and the three teams from each league consisted of players aged 16 to 20. One team from each league was comprised of players who were 18 and under with the other teams made up of players who were 19 and 20 years old. Teams played one game on both Monday, January 15 and Tuesday, January 16 at the Co-operators Centre in Regina.
Date
MJHL
SJHL
Results
Jan 15
Team Garbutt
Team Schwartz
Loss 1-5
Team Zajac
Team Mitchell
Loss 2-4
Team Belfour
Team Kunitz
Loss 2-4
Jan 16
Team Garbutt
Team Schwartz
Won 5-2
Team Belfour
Team Mitchell
Loss 3-4 OT
Team Zajac
Team Kunitz
Loss 2-5
MJHL Lineups
Edit
(I) injured, did not play
Community content is available under
CC-BY-SA
unless otherwise noted.