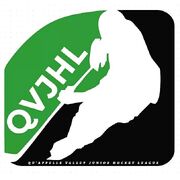 This is the 2018-19 Qu'Appelle Valley Junior C Hockey League season. This is the league's fourth season.
Membership Changes
On September 4, 2018 the league announced the addition of the Southey Marlins, who return after sitting out the last several years; and a second team to be based out of Emerald Park, Saskatchewan for the 2018-19 season which would later be named the Emerald Park Wizards. The Southey Marlins would later withdraw prior to the start of the season
The Cupar Jr. Canucks and White Butte Eagles withdrew from the league.
The league announced on October 22, 2018 that the Bredenbury Tundra relocated to Esterhazy and were renamed the Esterhazy Tundra for the 2018-19 season. The team withdrew after a December 15th game. At which point the team was 0-9-0 and the remaining 11 games were recorded as 1-0 forfeit losses.
Teams
Withdrew During Season
Standings
Note: Esterhazy's record includes 11 1-0 forfeit losses at the team folded after a December 15th game.
Playoffs
Format
All five remaining teams make the playoffs. 4th place plays 5th place in a best-of-three survivor series. The winner becomes the four seed and plays the first place team and the 2nd place team plays the 3rd place team in the best-of-five semifinals. The semifinal winners meet in a best-of-five series for the league championship.
Survivor Series
Semifinals
The Regina River Rats were required to forfeit game 1 of the semifinal series which they originally won due to an over-site in which they played an ineligible player.
Final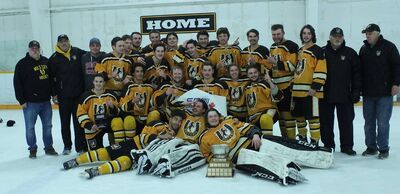 References