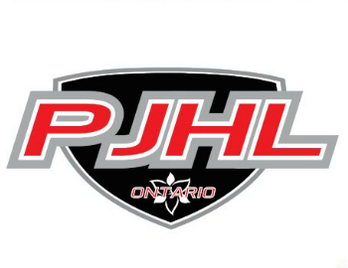 This is the 2018-19 Provincial Junior Hockey League season. This is the league's third season.
In the works since 2014, it was announced in the spring of 2016 that the eight Junior C leagues of the Ontario Hockey Association would merge for the 2016-17 season to create the Provincial Junior Hockey League. The union was in an effort to streamline rules across the classification and to promote growth and development.
The leagues that make up the PJHL are the former Central, Empire B, Georgian Mid-Ontario, Great Lakes, Midwestern, Niagara & District, Southern, and Western leagues that are now the eight divisions split into four conferences.
Membership Changes
Membership
Standings
South Conference
Bloomfield
Doherty
East Conference
Orr Division
Tod Division
West Conference
Stobbs
Yeck
North Conference
Carruthers
Pollock
Schmalz Cup Playoffs
South Conference
Bloomfield Division
Quarterfinals
Semifinals
Final
Doherty Division
Quarterfinals
Semifinals
Final
South Conference Final
East Conference
Orr Division
Preliminary Round
Semifinals
Final
Tod Division
Semifinals
Final
East Conference Final
West Conference
Stobbs Division
Quarterfinals
Semifinals
Final
Yeck Division
Quarterfinals
Semifinals
Final
West Conference Final
North Conference
Caruthers Division
Quarterfinals
Semifinals
Final
Pollock Division
Quarterfinals
Semifinals
Final
North Conference Final
Schmalz Cup Semifinals
Schmalz Cup Final
References